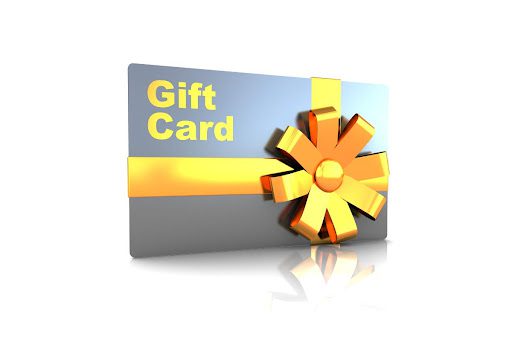 Gift cards are revolutionizing the world, including Jamaica, providing individuals with the flexibility to choose their desired items or experiences.
In this post, we will explore the diverse range of gift card options available in Jamaica. From store-specific gift cards offered by popular retailers to restaurant and dining gift cards for food enthusiasts, and from experience-based gift cards for memorable adventures to online marketplaces and prepaid debit gift cards for versatile shopping options, there is something to suit every occasion and preference.
Additionally, we will discuss personalized and customized gift cards, adding a thoughtful touch to gift-giving.
1. Store-Specific Gift Cards
Store-specific gift cards in Jamaica, allow recipients to enjoy a tailored shopping experience at their favorite retailers. These gift cards are issued by specific stores or brands and can be used to make purchases exclusively within those establishments. They offer a convenient way for individuals to select items according to their preferences while still enjoying the flexibility of a gift.
In Jamaica, numerous retailers offer store-specific gift cards across a variety of industries. Supermarkets and grocery stores, such as MegaMart, Hi-Lo, and Progressive Grocers, provide gift cards that allow recipients to shop for their groceries and household essentials. This enables individuals to select their preferred food items, personal care products, and other necessities, making it a practical and thoughtful gift option.
For fashion enthusiasts, clothing and fashion stores like Maxie, Fontana Pharmacy, and Lee's Fifth Avenue offer store-specific gift cards. These cards grant recipients the freedom to choose from a wide range of stylish clothing, accessories, cosmetics, and beauty products. Whether it's updating their wardrobe or experimenting with new fashion trends, store-specific gift cards ensure the recipient finds something they truly desire.
Additionally, electronics and technology stores like Courts and Digicel offer gift cards that cater to tech-savvy individuals. These gift cards provide the opportunity to explore a variety of electronic devices, smartphones, tablets, accessories, and even prepaid mobile credit. Whether someone is looking to upgrade their gadgets or stay connected with the latest technology, these gift cards offer a gateway to their desired tech products.
Store-specific gift cards provide a sense of personalization as the giver considers the recipient's interests and preferences. It shows that the gift-giver took the time to select a card specifically tailored to the recipient's tastes. Additionally, these gift cards allow individuals to shop at their favorite stores without any financial constraints, ensuring a satisfying and enjoyable shopping experience.
2. Restaurant and Dining Gift Cards
When it comes to treating loved ones to a delightful culinary experience in Jamaica, restaurant and dining gift cards offer an excellent choice. These gift cards allow recipients to indulge in mouthwatering meals, explore diverse cuisines, and create lasting memories in the vibrant Jamaican food scene.
Jamaica is known for its rich culinary heritage, offering a wide range of dining options. From local cuisine to international food chains, there is something to satisfy every palate. Many restaurants across the country now provide gift cards, making it easier than ever to share the joy of a delicious meal.
For those seeking a taste of authentic Jamaican flavors, local cuisine restaurants like Scotchies, Usain Bolt's Tracks & Records, and the Pelican Grill are popular options. Gift cards from these establishments enable recipients to savor Jamaican classics like jerk chicken, curried goat, ackee and saltfish, and tasty plantain dishes. Whether it's a casual dining experience or a special occasion, restaurant gift cards offer the flexibility to enjoy the best of Jamaican cuisine.
International food chains also provide restaurant gift cards in Jamaica, appealing to individuals who enjoy familiar global flavors. Restaurants like KFC, Pizza Hut, and Subway offer gift cards that can be redeemed at their various locations across the island. These gift cards allow recipients to indulge in popular fast food options, including juicy fried chicken, delectable pizzas, and customized sandwiches. They offer a convenient and accessible dining experience for those on the go.
Restaurant and dining gift cards give the opportunity to explore new culinary experiences. Recipients can venture out and try different restaurants, discovering hidden gems and expanding their gastronomic horizons. It's a chance to sample diverse cuisines, from Italian and Chinese to Indian and Mediterranean, offering a delightful adventure for food enthusiasts.
Moreover, restaurant and dining gift cards are perfect for individuals or families looking for special dining experiences without the worry of budget constraints. Whether it's a romantic dinner date, a celebratory gathering, or a family outing, these gift cards provide the freedom to enjoy a memorable meal without the burden of the bill.
3. Experience-Based Gift Cards
For those seeking to create unforgettable memories and offer unique experiences as gifts, experience-based gift cards in Jamaica are the perfect choice. These gift cards open the door to a world of adventure, relaxation, and exploration, allowing recipients to embark on exciting activities and indulge in rejuvenating experiences.
Jamaica is a tropical paradise with a plethora of experiences to offer. Many businesses now provide experience-based gift cards, catering to various interests and preferences. From spa and wellness retreats to thrilling adventure activities and captivating tours, there is something to suit every individual's sense of adventure.
Spa and wellness experiences are a popular option for those seeking relaxation and self-care. Gift cards from luxurious spas and wellness centers, such as Rockhouse Spa, Round Hill Spa, and The Trident Hotel, allow recipients to pamper themselves with rejuvenating treatments like massages, facials, and body therapies. These experiences provide a blissful escape from the daily routine, promoting wellness and tranquility.
For adventurous souls, Jamaica offers an array of exhilarating activities. Experience-based gift cards provide access to thrilling adventures like zip-lining through lush rainforests, snorkeling in vibrant coral reefs, or exploring mesmerizing waterfalls. Companies like Chukka Caribbean Adventures, Mystic Mountain, and Island Routes Caribbean Adventures offer gift cards that grant recipients the opportunity to immerse themselves in adrenaline-pumping experiences and discover the natural wonders of the island.
In addition to outdoor adventures, experience-based gift cards also encompass tours and sightseeing opportunities. Recipients can explore Jamaica's rich history and culture by visiting historical landmarks like the Bob Marley Museum, Rose Hall Great House, or the National Gallery of Jamaica. They can also enjoy scenic tours of picturesque locations like Dunn's River Falls, Blue Mountains, or the breathtaking beaches along the coastline. These gift cards enable individuals to embrace the beauty of Jamaica while learning about its heritage and captivating stories.
The appeal of experience-based gift cards lies in their ability to create lasting memories and offer a break from the ordinary. They allow recipients to engage in activities that align with their interests and passions, making the gift a truly personalized and thoughtful gesture. Whether it's providing a moment of relaxation or an adrenaline-fueled adventure, experience-based gift cards offer the freedom to choose an experience that resonates with the recipient.
4. Online Marketplace Gift Cards
In the digital age, online marketplace gift cards are also in vogue, including in Jamaica. These gift cards provide recipients with the freedom to explore a vast array of products and make purchases from the comfort of their own homes. With numerous online marketplaces available, gift cards from these platforms offer versatility and convenience.
Jamaica has seen a rise in the adoption of online shopping, and several prominent online marketplaces cater to the needs and preferences of Jamaican consumers. Platforms like Amazon, eBay, and Jumia offer gift cards that grant recipients access to a wide range of products, including electronics, clothing, home goods, books, and much more.
One of the key advantages of online marketplace gift cards is the extensive selection of products available. Recipients can browse through an immense catalog of items, ensuring they find exactly what they're looking for. Whether it's the latest gadgets, fashion trends, household essentials, or unique collectibles, online marketplaces provide a one-stop shop for all their needs.
Additionally, online marketplace gift cards offer the convenience of doorstep delivery. Once recipients have chosen their desired items, they can have them shipped directly to their address, saving time and effort. This is especially beneficial for individuals who may have limited access to physical stores or prefer the convenience of online shopping.
Online marketplaces also provide the advantage of customer reviews and ratings. Recipients can read feedback from previous buyers, ensuring they make informed decisions about their purchases. This feature adds a layer of confidence and transparency to the online shopping experience, allowing individuals to shop with peace of mind.
Furthermore, online marketplace gift cards are an ideal choice for those who may have specific or niche interests. These platforms often have a diverse range of products that cater to various hobbies, passions, and niche markets. Whether it's specialized sporting equipment, unique artisanal goods, or rare collectibles, online marketplaces offer an extensive selection that caters to even the most unique preferences.
5. Prepaid Debit Gift Cards
Prepaid debit gift cards offer individuals in Jamaica a versatile and convenient gifting option that combines the flexibility of cash with the security of a card. These gift cards function like regular debit cards but come preloaded with a specific monetary value, allowing recipients to make purchases at any establishment that accepts debit card payments.
Several Jamaican banks offer prepaid debit gift cards, providing individuals with the freedom to shop, dine, and make online purchases without the need for a traditional bank account. These cards can be used at various merchants, both in-person and online, making them an ideal choice for individuals who prefer the flexibility and convenience of electronic transactions.
One of the primary advantages of prepaid debit gift cards is the flexibility they offer. Recipients can use these cards to buy any item or service, providing them with a wide range of options to suit their preferences. Whether it's purchasing clothing, electronics, groceries, or even paying bills, these cards enable recipients to make their own purchasing decisions, ensuring they receive something they truly desire.
Plus, prepaid debit gift cards are a practical solution for individuals who may not have a bank account or prefer not to use their personal debit or credit cards for certain transactions. These cards can be used just like any other debit card, allowing recipients to make purchases without the need for cash or access to a bank account. They provide a convenient alternative and eliminate the hassle of carrying large amounts of cash or relying on specific payment methods.
Prepaid debit gift cards also offer security and control. Unlike traditional gift cards, which are tied to specific stores or brands, these cards can be used at multiple merchants, providing recipients with more choices. Additionally, if the card is lost or stolen, it can often be reported and replaced, protecting the remaining balance. This feature adds an extra layer of security and peace of mind for both the giver and the recipient.
Moreover, prepaid debit gift cards can be reloaded with additional funds, extending their usability beyond the initial value. This allows recipients to continue using the card even after the original amount has been spent, offering an ongoing gift that can be enjoyed over time.
6. Personalized and Customized Gift Cards
Personalized and customized gift cards in Jamaica provide a heartfelt and memorable way to express love and appreciation. These unique cards allow individuals to tailor their gifts to the preferences and interests of the recipients, making them feel truly seen and cherished. With the ability to incorporate personal messages, photos, and specific designs, personalized and customized gift cards offer a thoughtful and personalized gifting experience.
One of the key advantages of personalized and customized gift cards is the opportunity to add a personal touch. These cards can be customized with the recipient's name, a heartfelt message, or a memorable photo. This level of personalization makes the gift feel more intimate and meaningful, showing the recipient that the giver went the extra mile to create something truly special.
Furthermore, these gift cards allow individuals to showcase their creativity and thoughtfulness. Whether it's designing a card with a favorite quote, including a cherished photo from a shared experience, or incorporating elements that reflect the recipient's hobbies or passions, personalized and customized gift cards become a reflection of the unique bond between the giver and the recipient. It's a way to celebrate their relationship and create a lasting memento.
Where to Buy Gift Cards in Jamaica
If you're wondering where to buy gift cards in Jamaica, there are several convenient options available:
Retail Stores: Many retail stores in Jamaica offer a selection of gift cards. Supermarkets, department stores, and specialty shops often have dedicated sections where you can find gift cards for various brands and retailers. Popular options include gift cards for clothing stores, electronics shops, bookstores, and more. Simply visit your nearest retail store and look for gift card displays to find the perfect gift.
Bank Branches: Banks in Jamaica also offer gift cards as a gifting option. Visit your local bank branch and inquire about their gift card offerings. They often have their own branded gift cards or partnerships with specific retailers, allowing you to purchase gift cards directly from the bank. This can be a convenient option if you prefer a trusted and secure transaction.
Online Platforms: Online platforms provide a convenient way to purchase gift cards from the comfort of your own home. E-commerce websites like Amazon, eBay, and Jumia offer a wide selection of gift cards for various brands and retailers. You can browse through the available options, choose the desired value, and have the gift card delivered digitally via email or as a physical card to your doorstep. This option is particularly useful if you prefer the convenience of online shopping and quick delivery.
Other Online Gift Card Retailers
In addition to well-known e-commerce platforms, there are various online retailers in Jamaica that specialize in selling gift cards. One popular destination for purchasing gift cards is SnappyExchange. SnappyExchange is a leading e-currency exchanger in Nigeria that also offers a wide range of world-popular recognized gift cards.
At SnappyExchange.com, you can find an extensive selection of gift cards from renowned brands and retailers. They offer gift cards from popular establishments such as Amazon, iTunes, and Google Play, among others. These gift cards cover a wide range of interests, including shopping, entertainment, and digital content, making it convenient to find the perfect gift for your loved ones.
Leveraging SnappyExchange.com for purchasing gift cards provides several benefits. Firstly, their platform is secure and reliable, ensuring that your transactions are protected. Additionally, they offer competitive rates and a user-friendly interface, making it easy to browse and select the desired gift cards. With fast delivery options, you can quickly obtain gift cards and present them to your loved ones for any occasion.
FAQs
What type of gift card is available in Jamaica?
Various types of gift cards are available in Jamaica, including store-specific gift cards, restaurant and dining gift cards, experience-based gift cards, online marketplace gift cards, prepaid debit gift cards, and personalized and customized gift cards.
Is a Google Play card available in Jamaica?
Yes, Google Play cards are available in Jamaica. They can be purchased and used to access digital content, such as apps, games, movies, music, and books, from the Google Play Store.
How much is a $100 Steam card in Naira?
The exchange rate between the US dollar (USD) and Nigerian Naira (NGN) fluctuates, so the conversion of a $100 Steam card to Naira would depend on the current exchange rate at the time of conversion.
What type of gift card is the highest?
The value of a gift card can vary, but typically, the highest-value gift cards are prepaid debit gift cards or customizable gift cards that allow you to load a specific amount of money onto the card, which can then be used for various purchases. The exact highest value would depend on the specific gift card and its terms and conditions.
Conclusion
Gift cards in Jamaica offer convenience and personalization, with various options available such as store-specific, dining, experience-based, online marketplace, prepaid debit, and personalized cards. They are a versatile and thoughtful gifting choice, easily accessible both in physical stores and online platforms like SnappyExchange.
Embracing the possibilities of gift cards ensures a convenient and personalized gifting experience for all occasions. Visit SnappyExchange and embrace the possibilities of gift cards today and make someone's day special by choosing the perfect gift for any occasion.