Have you been searching for Gift Cards to Use in Turkey? We've got them here for you.
Nowadays, gift cards can be used as a means of payment for items in most retail stores in the world. You do not need to have liquid cash with you or pay with your debit card anymore whenever you go shopping. If you're in Turkey and have wondered if the country has or can make use of gift cards, this article answers your question as I'll be talking about a few popular gift cards that can be used to make purchases in Turkey.
Before that, let's know what a gift card is.
What are Gift Cards?
Gift cards are electronic store-valued cards that are preloaded with funds when bought. These cards are sold by large stores and multinationals to help their users experience easy payment and transfer of funds for items purchased. Having a gift card ensures that you do not need to pay for items in stores with money in your regular bank account. As an alternative, you could also redeem gift cards via credible a platform like SnappyExchange.
In simpler terms, a gift card is a small prepaid card used for the quick exchange of specified cash-valued items or services from a particular business, store, or corporation, given as a gift. Gift cards can also be used to make purchases online and for this, you carry out the payment procedures yourself.
Now that we know what a Gift card is, let's discuss some available and popular gift cards that can be used in Turkey. These cards will help you make payments for items both in online and offline stores. Keep reading to know more!
List of Popular Gift Cards to Use in Turkey
Below is a list of a few money-valued gift cards that can be used in Turkey. If you're spending your holiday in the country or have a friend or loved one doing so, then you or that friend need not stress to change currencies in banks. These gift cards will let you purchase and make payments for items in most retail stores in and outside the country. Check out gift cards with the highest rates here.
1. Google Play Gift Card TR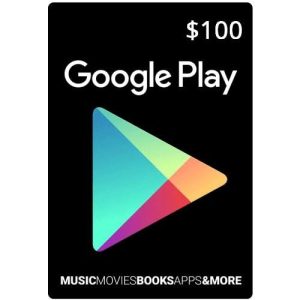 Google play gift card is an electronic pre-loaded card that allows you to purchase digital items and content on the Google Play Store. This gift card lets you top-up your Google Play account balance, and with that, you get access to various items like apps, music, magazines, movies, and other sorts of content on the Play store.
This gift card can be bought via some trusted stores both online and offline. You can gift this card to any of your friends or loved ones to use as a payment method for access to various digital content. This card can not be used elsewhere but only on Google Play Store.
Google Play gift cards purchased in Turkey cannot be used on Google Play accounts that were registered outside the region, thus this gift card is region-locked. You should know that once you purchase this card, you are not liable to get any refund, nor are you allowed to return the gift card. Google Play gift cards sold in Turkey can only be redeemed in that region.
2. Apple iTunes Gift Card TR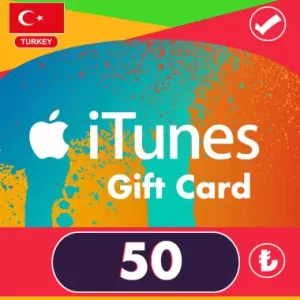 Similar to the Google Play Gift card, the iTunes gift card allows you to purchase digital goods and services on the App store, both web, and app. It also lets you make payments for items on iTunes, Apple TV, Apple Music, Apple Books, and other Apple's affiliated properties.
There are lots of retailing platforms out there that sell this gift card, so it isn't difficult to find. Nevertheless, any iTunes gift card bought in Turkey is neither refundable nor returnable.
Redeeming it can only be done in that region, so it gives you access to Apple's goods and services locked to that region. This is a perfect gift card to gift your loved ones to make use of purchasing their favorite apps and other Apple digital content.
3. Steam Gift Card TR
Steam is basically an online gaming platform where the most notable and popular video pc games can be gotten from. There's no game you'll find unavailable on this game store.
As a PC gamer, you'll find all your favorite games on this platform, but what if you want to buy them without the use of a credit or debit card? That's where the steam gift card comes in
A Steam gift card gives you unrestricted access to all items and games available on the steam store. Using it, you should be able to buy all sorts of video games to play on your PC.
When you buy a steam gift card, you receive an activation code that is solely used to add funds to your steam account. These funds allow you to purchase and make payments for games and other digital items on the Steam website.
If you're in Turkey, you should be able to use and redeem this gift card with ease. It does not restrict you to contents via your IP address. Make sure to follow its activation process once you buy one.
4. Amazon Gift Card TR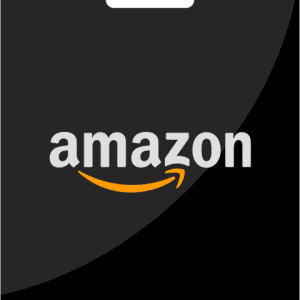 Amazon is regarded as the biggest and most popular internet-based e-commerce establishment that sells digital and physical goods and services such as books, movies, music, housewares toys, electronics, and many other things.
In fact, it's difficult not to find common items on this platform. If you're looking for a place to buy rare artifacts, and old equipment, this is the place for you.
Moreover, you need not make use of your credit or debit card to make payments for items purchased on this platform.
With a prepaid Amazon gift card, you should have access to the unrestricted purchase of items and goods on this e-commerce enterprise.
Amazon lets you purchase items worth over $10,000 a day with the use of its gift cards. Therefore, if you like online shopping a lot, then you should endeavor to try out this card.
5. IKEA gift cards TR
IKEA is undoubtedly the biggest furniture-retailing company in the Netherlands. This company deals with the designs and sales of ready-made furniture for homes and workplaces.
They sell kitchen appliances and home decoration accessories. These are just a few of the plenty goods and home services that this company offers its customers.
IKEA had physical stores for this but all have been closed down as a result of the surge of online orders. Therefore, they saw the need to develop a gift card for customers to use instead of a credit card.
IKEA gift card is a means to make payments when ordering items, goods, and services on the online store. You can gift it to your friends or loved ones so they could order anything they want from the IKEA store. This gift card can also be used in Turkey.
Conclusion
As I earlier said these are a few gift cards that you may be able to use in Turkey. They will allow you to pay for items, goods, and services with ease. Some are region-locked, whilst others are not. Nonetheless, if you want to know of more gift cards that can be used in Turkey, then visit SnappyExchange to get that information. In the meantime, do have a nice day. Cheers!