Google Play Gift Card is is undoubtedly the most popular gift card in the world. This gift card allows Android users to make various types of payments via apps, games, movies, movies, and other sorts of downloadable content there is. It also accepts different types of payments that include both credit and debit cards.
Nevertheless, it's impossible to use liquid cash as a payment method using the Google Play Gift Card because it is an online store. You'd experience easy transactions and accessibility to all features included in this gift card as a customer. You should know that the volume of what can be purchased in the store and payments to make depends on the value of the gift card in your possession.
This article will be focused on every essential information and detail that is needed to be known about the Google Play Gift card. I'll also talk about how to buy and redeem Google Play gift cards via credible platforms, to ensure that you do not fall into the trap of scammers. But before that, let me tell you what a Gplay Gift card is.
What is Google Play Gift Card?
A Google Play gift card is a pre-loaded card that allows one to make payments for any digital item only on Google Play Store. These items include apps, games, movies, and music. These cards have one sole purpose and that is to help their users find their ideal gifts. Nevertheless, this card can only be used by Android smartphone users.
Once gotten, you may proceed to purchase whatever you want from Play Store. But as I earlier pointed out, payments are never more than the appropriate value of a gift card.  There are two versions of Google Play cards available which are the plastic and e-Gift card.  If you want to buy, you may choose from both which is more suitable for you or whomever you're gifting it to.
Moreover, to avoid additional expenses after purchase, it's recommended to buy the Google Play e-Gift card version. This reduces shipping costs and other expenses incurred during payments. Now let's discuss the uses and benefits of having a Google play card. You can learn more about Google Play Gift Card on our blog.
Uses of Google Play Gift Card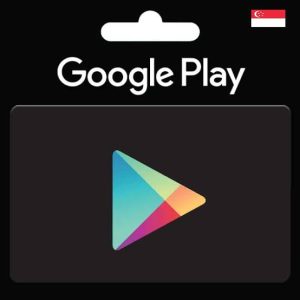 There are various digital contents that can be bought via the Play store using a Google Play card. But I'll be talking about a few of these items. If you're an Android user with access to Google play cards, then you must want to know how to better utilize your device, downloading a lot of amazing items on Google Play Store. Keep reading to know more!
1. Apps and Games
Using this Gift card, you get access to tons of applications and mobile games made available on the Play store. These include a lot of premium apps that will require in-app purchases and subscriptions to get the most out of them. Apps like Netflix, Clubhouse, Audiomack, Spotify, and Boomplay are one of the goodies you enjoy here.
2. Movies and Music
There are lots of movies and music you will find on Google Play Store, which you'll not get elsewhere. You get outright access to them here with the use of a Google Play card. You need just purchase them and get started listening or watching them. All the latest movies, albums, and songs are available on the Play Store.
3. Magazines
The Google Play card allows you to procure access to all sorts of magazines that are available in the store. You may also subscribe to these magazines if you so wish. Now you can enjoy reading about your favourite business, entertainment, and sports news from various sources.
4. Books
Do you read much? Well, you can acquire access to different types of books, including novels from the Play store. Your Google Play Gift Card allows you to purchase your favourite books and novels of various sorts. You never get bored when you have access to various books to keep your mind busy.
Benefits of the Google Play Gift Card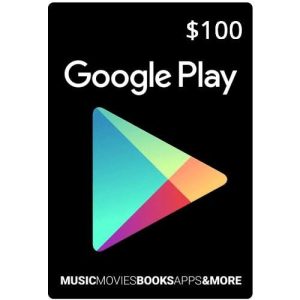 The security level of a Google Play card is more than enough assurance to buy one. It is encrypted with a 256-bit SSL encryption service. This ensures that the server of retailers does not have access to one's personal information of which your card details are included. This allows customers to enjoy a smooth transaction experience.
You want to know if Google Play cards are liable to expire. The answer to that question is; No they do not expire. You can make use of any bought google play card whenever you want. Once they're used, they become useless, so it's left for you to decide how and when you want to use them. Google Play Gift cards can be gotten in most countries, though items that can be purchased on the Google play store do vary by user location.
You get fast e-mail delivery of purchased google play cards whenever you buy one. If you purchase from Google's authorized store, your gift card gets emailed to you very quickly for you to use. So you need not worry about a third-party getting access to your card.
Where to Buy a Google Play Gift Card Online
There are various places one can purchase a Google Play card from. You either buy from physical or online stores. Stores like Walmart, Best Buy, and Target sell physical cards that allow you to add money directly to your Google Play account. You may also get digital gift cards from Amazon or PayPal and redeem them via your google play account using the 16-digit code printed on the card.
After this is done, the balance of your card gets reflected in your account. Now you may proceed to make payments with it on the Google play store. Just make sure to use the Credit option during checkout when you're purchasing items.
Where to Redeem a Google Play Gift Card
Should you want to redeem your Google play card and convert it to cash, platforms like SnappyExchange offer you the best rates you will not get elsewhere. All you need do is create an account, follow the process given to upload your gift card, and after that is done, you get paid quickly without a hitch.
Do not hesitate to engage with their customer support should you have any complaints or wish to inquire more about their services and how they operate.
Conclusion
This is basically all that you need to know about Google Play Gift Card. Therefore, if you're an Android smartphone user, you may utilize your device fully purchasing amazing digital downloadable content.
You can also trade in your gift card for cash or crypto should you wish to. With Google play cards you get unlimited access to items available in the store.