Paxful closing down? No worries, the best Paxful alternative got your back: If you're a cryptocurrency user looking for an alternative to Paxful, you're in luck! After news broke that Paxful may be closing down, many have been searching for the best alternative. We're here to let you know that there is an alternative and it's better than ever! In this blog post, we'll be discussing the best Paxful alternative and why it should be your go-to for cryptocurrency trading.
What is Paxful?
Paxful is a peer-to-peer Bitcoin marketplace. It is a platform that allows users to buy and sell Bitcoin (BTC) using different payment methods, such as PayPal, credit cards, bank transfers, and other popular methods. 
The platform has been around since 2015 and is one of the largest P2P exchanges in the world. With its user-friendly interface and low fees, it quickly became the preferred choice for many cryptocurrency traders. 
Paxful also offers an escrow service to help ensure the safety of all transactions. This helps keep both buyers and sellers safe from fraud and other scams. Additionally, Paxful offers a loyalty program, in which users can earn rewards for their trading activity on the platform. All of these features have helped make Paxful one of the most popular choices for trading cryptocurrency.
Why is Paxful Closing Down?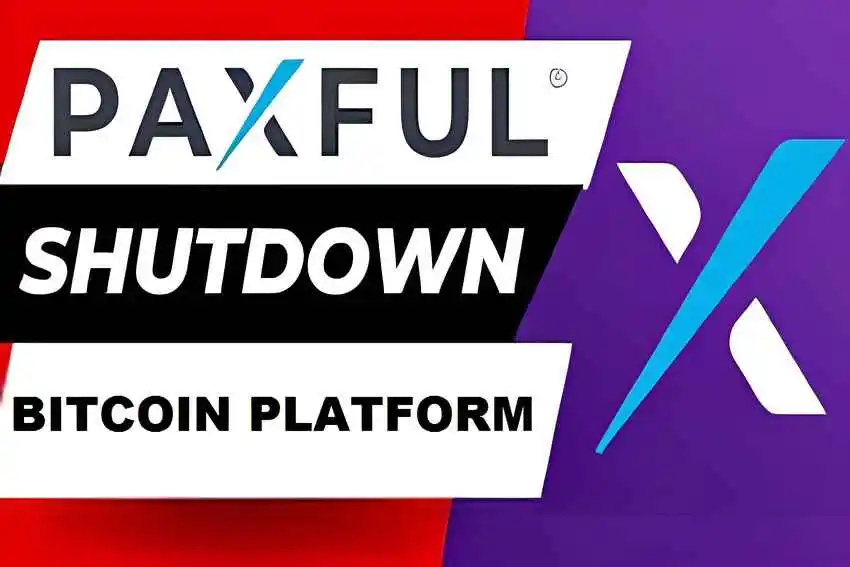 Paxful, one of the world's leading peer-to-peer (P2P) crypto exchanges, has announced that it is closing down its services. The announcement came as a surprise to many in the crypto community, as the platform had seen tremendous growth over the past few years. 
The reason for Paxful's closure has been cited as a lack of "sufficient technical resources". In other words, the company did not have enough staff or money to keep up with the demand for its services. This is largely due to the increase in demand for cryptocurrency and blockchain services, which is straining resources. 
Moreover, the company stated that it could not keep up with the regulations that came into effect after the 2017 bull run, which caused them to be unable to offer the same level of customer service as before. As such, Paxful was unable to ensure customer satisfaction or meet legal requirements, which resulted in its closure. 
Furthermore, the company has also cited competition from other P2P exchanges as another factor in its decision to close down. With more and more P2P exchanges entering the market, Paxful's market share was slowly being eroded. 
This meant that Paxful was unable to remain profitable and, thus, had to shut down its services. 
All in all, it appears that a combination of factors has led to Paxful's decision to close down its services. The company has cited a lack of resources, increasing regulations, and competition from other P2P exchanges as the main reasons for its closure.
Read Also: WHAT MAKES BITCOIN DIFFERENT FROM OTHER CRYPTOS? DETAILED EXPLANATION
Snappyexchange Is The Best Alternative To Paxful

If you're looking for a reliable and secure alternative to Paxful, look no further than Snappyexchange. Snappyexchange is a premier cryptocurrency exchange platform that makes it easy to buy and sell Bitcoin with several payment options. It also supports a wide range of cryptocurrencies such as Ethereum, Litecoin, Ripple, and more.
Snappyexchange offers fast, secure transactions and competitive fees. The platform is designed to be easy to use with an intuitive interface. It also has dedicated customer service agents ready to help you with any questions or problems you may have.
Unlike Paxful, Snappyexchange doesn't require you to use a third-party escrow service to complete your transaction. Instead, Snappyexchange uses its in-house escrow system to make sure your transaction is secure.
Overall, Snappyexchange is a great alternative to Paxful for buying and selling cryptocurrency. Its secure transaction system and intuitive user interface make it one of the best platforms available. So if you're looking for an alternative to Paxful, give Snappyexchange a try.
Conclusion
Paxful's closure may be seen as a loss to some, but it is also an opportunity for other services to come in and fill the gap. Snappyexchange has been making waves in the crypto market and is the best alternative for Paxful users. 
With a variety of features and services, Snappyexchange offers more value than Paxful ever did. With its user-friendly interface, low transaction fees, and reliable customer support, Snappyexchange is a viable solution for anyone looking for an alternative to Paxful. It's time to get on board with Snappyexchange and experience the best that the cryptocurrency world has to offer!