A vanilla gift card is a good way to say I love you without actually saying it, or without saying anything at all if you're giving it to yourself. 
The question though, is which online platform will give you the best price for your gift card? This article answers that question!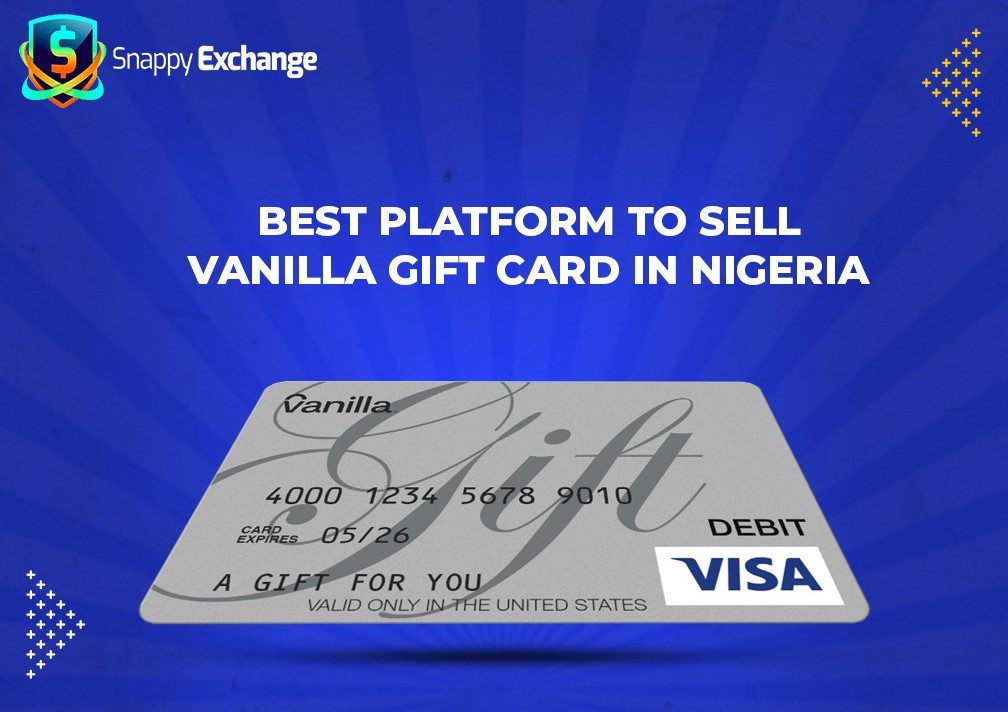 You're probably wondering which platform to use to sell your vanilla gift cards in Nigeria in order to get the most cash out of it. Well, you've come to the right place. So let's get into it…
What Is  A Vanilla Giftcard
A Vanilla Giftcard is a prepaid gift card that can be used to purchase items at any store that accepts Visa, Mastercard, or American Express. 
You can use your Vanilla Giftcard to shop online, in-store, or over the phone. There are no fees or expiration dates associated with the card. 
The prepaid amount on the card never expires and it doesn't expire either, so you don't have to worry about losing value if you haven't used it for a while. 
The money on the Vanilla Giftcard never expires and will always be good as long as there's a balance remaining on the card. If there isn't enough money left on the card, then it won't work until you add more funds. 
Prepaid cards have some of the lowest rates of fraud because they're not connected to your bank account. 
When you buy a Vanilla Giftcard, the money goes onto the card immediately so there's no waiting period before using it. 
And unlike other forms of payment like cash or checks, you can only spend what's loaded onto your Vanilla Giftcard. 
That means you can't run out of money if you're shopping or run up debt. What Does A Vanilla Gift Card Cost: They cost around $5-$10 each and are available in most retail stores across the country.
 For example, Walmart sells them for $5 and Target sells them for $6. Some stores may sell them at a discounted price depending on their promotion strategy, but the average cost is usually somewhere between $5-$10 each.
How To Check Vanilla Gift Card Balance
If you have a Vanilla Giftcard and would like to check the balance, you can do so online or by calling customer service. 
To check your balance online, simply visit the Vanilla Giftcard website and enter your card number and PIN. You will then be able to see your current balance. 
If you would like to check your balance by phone, simply call the customer service number on the back of your card and follow the prompts. They should give you access to your account as long as you know your card number and PIN.
Does Vanilla Giftcard Expires
Yes, the Vanilla Giftcard expires. The card is valid for 9 year from the date of purchase. After that, it will no longer be accepted as a form of payment. 
If you have a question about when your card expires, please contact the customer service number on the back of your card. You can also go to the website and click Support to find out more information or chat with an agent. 
For example, if I had a few vanilla gift cards and I wanted to sell them in Nigeria, then I would sell them at snappyexchange because they are the best platform to sell vanilla giftcards in Nigeria.
What Is The Best Platform To Sell Vanilla Giftcard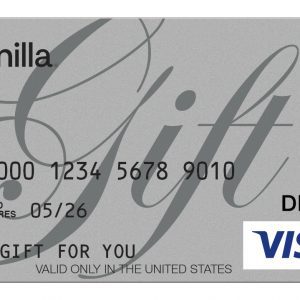 There are many factors to consider when selling Vanilla Gift Cards in Nigeria. The most important factor is finding a reputable and reliable platform. 
With so many options available, it can be difficult to decide which one is the best fit for you. However, it stands out among the most credible platforms, where you can redeem your giftcard in Nigeria, snappyexchnage stands out to be the best. 
The site has a good security system, and a dedicated 24/7 support system.  You also have access to valuable insights into the Nigerian market through their research center. 
Read Also: Best Platform To Sell Ebay Giftcard 
What Happens When a Vanilla Gift Card Expires?
Vanilla gift cards are prepaid cards that can be used to purchase items at any store that accepts Visa, Mastercard, or American Express. The funds on the card never expire, but the card itself may expire after a certain period of time.
 If your card expires, you will no longer be able to use it to make purchases. However, you may still be able to get your money back by contacting customer service and requesting an extension.
You should do this before the card expires if possible because extensions cannot be granted retroactively. 
It is always important to keep track of when your card expires so that you don't end up losing all of the money stored on it.
Vanilla Gift Cards Picture 
If you will like to know what a vanilla giftcard looks like, the below


Visa Giftcard Rules
Did you know that there are some rules and regulations that come along with using a Visa Giftcard? For example, did you know that you can only use a Visa Giftcard at certain merchants? And that there are fees associated with using your card? The first is the purchase fee which may be as high as $3.95 or $4.95 (depending on the merchant). Second is the balance inquiry fee which could be up to $1.00 per transaction or request.
Third is the cash withdrawal fee which ranges from $2.50 to $3.50 for each withdrawal plus any ATM operator fees imposed by the ATM owner. Fourth is an over-the-limit charge if you try to spend more than what's left on your card before it expires. So next time you get a Visa Giftcard, read all of these terms before using it! It will save you lots of money in the long run.
The first thing to do when opening a new Visa Giftcard account is activate it. There's no better way to protect yourself against fraud than having your account activated with Visa – they take care of everything! But wait, there's more! To activate your account online you'll need a physical copy of the PIN number provided on the back of your card. Your security information will also be required so make sure that this info is accurate!
Conclusion
If you have been looking for the best place where you can trade your Vanilla snappyexchange is the best plug for you. Vanilla gift cards are the best form of gift you can give to friends and family.