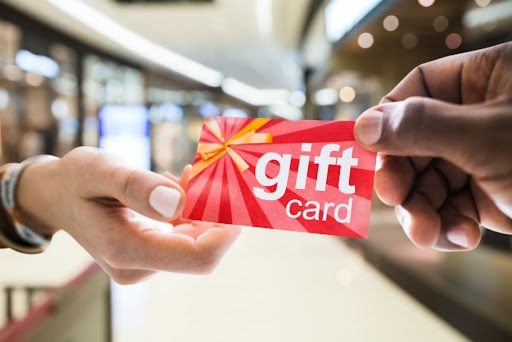 Gift cards are now regarded as versatile and convenient present for any occasion. When it comes to purchasing gift cards, Hy-Vee stands out as a trusted retailer known for its diverse options. Maybe you're looking to surprise a foodie, treat someone to a shopping spree, or offer an exciting experience, Hy-Vee has got you covered. With a wide range of categories to choose from, including groceries, restaurants, entertainment, travel, technology, and more, Hy-Vee caters to robust customers' needs.
Popular Categories of Gift Cards at Hy-Vee
When it comes to gift cards, Hy-Vee offers a wide variety of options to suit every taste and preference. They include:
1. Grocery and Retail
Hy-Vee understands that food and everyday essentials are always in demand, making grocery and retail gift cards a fantastic choice. With these gift cards, you can treat your loved ones to a shopping spree or help them stock up on their favorite products. Hy-Vee features an extensive range of grocery and general merchandise gift cards, ensuring there's something for everyone's preferences.
From popular brands like Walmart and Target to specialty stores like Whole Foods and Trader Joe's, Hy-Vee offers a wide selection of grocery gift cards. Whether your recipient enjoys exploring organic and gourmet products or prefers the convenience of a one-stop shop, these gift cards provide the flexibility to cater to their unique tastes.
In the retail category, Hy-Vee partners with renowned brands such as Amazon, Best Buy, and Home Depot, among others. These gift cards open up a world of possibilities, allowing recipients to choose from a wide array of electronics, home decor, appliances, and more. Be you a tech-savvy, a DIY enthusiast, or simply loves to indulge in retail therapy, these gift cards are sure to delight you.
2. Restaurants and Dining
Hy-Vee understands the joy of indulging in delicious meals and memorable dining experiences. That's why they offer an impressive selection of restaurant and dining gift cards, partnering with a variety of establishments that cater to different culinary preferences.
One popular example of a restaurant gift card available at Hy-Vee is the renowned Olive Garden. With an Olive Garden gift card, your loved ones can savor the flavors of classic Italian dishes like never before. From mouthwatering pasta dishes to delectable breadsticks and indulgent desserts, this gift card promises an authentic and satisfying dining experience.
Another fantastic option is the Outback Steakhouse gift card. Treat someone special to a mouthwatering steak cooked to perfection, paired with their signature Bloomin' Onion and other delicious sides. The rustic Australian-inspired ambiance adds to the charm of this dining experience, making it a memorable occasion for any steak lover.
If your recipient enjoys the vibrant and exotic flavors of Thai cuisine, consider a gift card from a popular Thai restaurant like Pad Thai. They can dive into the fragrant curries, spicy stir-fries, and refreshing Thai iced tea, immersing themselves in the tantalizing tastes of Thailand.
3. Entertainment and Leisure
Hy-Vee understands that everyone deserves a break from the daily routine and the chance to indulge in entertainment and leisure activities. That's why they offer an exciting range of gift cards that cover a wide spectrum of entertainment options, including movie theaters, amusement parks, and even streaming services.
For movie enthusiasts, Hy-Vee provides gift cards to popular cinema chains such as AMC Theatres and Regal Cinemas. With these gift cards, your loved ones can immerse themselves in the magic of the big screen and enjoy the latest blockbusters, captivating dramas, or thrilling adventures. Whether they prefer action-packed movies, heartwarming comedies, or gripping suspense, these gift cards offer an escape into the world of cinema.
When it comes to amusement parks, Hy-Vee has you covered with gift cards to renowned destinations like Six Flags and Universal Studios. These gift cards grant access to thrilling rides, captivating shows, and a world of excitement. From roller coasters that defy gravity to immersive theme park experiences, these gift cards provide the perfect opportunity for your loved ones to create lasting memories and embrace their inner thrill-seekers.
In the era of streaming services, Hy-Vee recognizes the growing popularity of at-home entertainment. That's why they offer gift cards to platforms like Netflix, Hulu, and Amazon Prime Video. With these gift cards, your recipients can enjoy a vast library of movies, TV shows, and original content, all from the comfort of their own homes. 
4. Travel and Experiences
Hy-Vee understands the thrill of exploration and the desire for unique experiences. That's why they offer an array of gift cards that cater to travelers and adventure seekers alike. From airlines and hotels to travel agencies and thrilling activities, Hy-Vee has the perfect gift cards to fuel wanderlust and create unforgettable memories.
For those planning their next getaway, Hy-Vee provides gift cards to major airlines like Delta, American Airlines, and Southwest. These gift cards can be used towards flights, allowing your loved ones to embark on their dream vacation or visit their favorite destinations. 
In addition to flights, Hy-Vee also offers gift cards to renowned hotel chains such as Marriott, Hilton, and InterContinental. These gift cards provide the flexibility to choose from a wide range of accommodations. Furthermore, Hy-Vee partners with travel agencies, allowing you to gift experiences beyond transportation and accommodation. Gift cards to travel agencies like Expedia or Travelocity give your loved ones the freedom to plan their own personalized itineraries, book tours, and activities, and create unforgettable adventures. From guided city tours to exhilarating outdoor excursions, these gift cards open up a world of discovery and adventure.
5. Technology and Gaming
Hy-Vee understands the passion for technology and gaming, and they offer a wide selection of gift cards that cater to enthusiasts in these fields. From gaming platforms to electronics stores and online services, Hy-Vee has the perfect gift cards for those who love to stay up to date with the latest gadgets and immerse themselves in the world of gaming.
For avid gamers, Hy-Vee offers gift cards for popular gaming platforms such as Xbox, PlayStation, and Nintendo. These gift cards provide the opportunity to explore a vast library of games, access exclusive content, and connect with friends in online multiplayer adventures. Gaming enthusiasts can use these gift cards to discover new worlds, embark on epic quests, and experience immersive storytelling.
In addition to gaming platforms, Hy-Vee partners with renowned electronics stores like Best Buy and Apple. These gift cards allow technology enthusiasts to indulge in the latest gadgets, be it cutting-edge smartphones, sleek laptops, or state-of-the-art audio equipment. Tech-savvy individuals can use these gift cards to enhance their productivity, capture stunning photos and videos, and stay connected in a digital world.
Moreover, Hy-Vee understands the rise of online services in the technology and gaming world. They provide gift cards for platforms like Steam, a popular digital distribution platform for PC gaming. With a Steam gift card, gamers can explore an extensive library of games, connect with a thriving gaming community, and enjoy exclusive discounts and deals. These gift cards open up a world of virtual entertainment and endless gaming possibilities.
How to Purchase Hy-Vee Gift Cards
Purchasing Hy-Vee gift cards is a breeze, offering you the flexibility to choose between the convenience of online shopping or the personalized experience of in-store browsing. Let's explore the steps for both options to help you acquire the perfect gift card for any occasion.
In-Store Option
Visit your nearest Hy-Vee store: Start by locating the nearest Hy-Vee store in your area. Hy-Vee has numerous locations across the country, making it easy to find one nearby.

Browse the gift card section: Once inside the store, head over to the dedicated gift card section, usually located near the checkout counters or customer service desk. You'll find a wide range of gift cards available across various categories.

Select your desired gift card: Take your time to browse through the available options and select the gift card that best suits the preferences of your loved one. Hy-Vee offers an extensive selection of gift cards, ensuring there's something for everyone.

Proceed to the checkout: Once you have made your selection, proceed to the checkout counter with the chosen gift card in hand. The friendly Hy-Vee staff will assist you in completing your purchase, ensuring a smooth and hassle-free transaction.
Online Options
Visit the Hy-Vee website: Begin by visiting the official Hy-Vee website by typing in "www.hy-vee.com" in your internet browser.

Navigate to the Gift Cards section: On the Hy-Vee website, locate and click on the dedicated section for Gift Cards. You can usually find it in the navigation menu or through a prominent link on the homepage.

Explore the available options: Within the Gift Cards section, you'll find a diverse range of categories and brands to choose from. Take your time to explore the options and find the perfect gift card that matches the interests and preferences of your recipient.

Customize and add to cart: Once you've chosen the desired gift card, you may have the option to customize it with a personal message or select a specific value. Add the gift card to your cart and proceed to the checkout page.

Complete your purchase: On the checkout page, provide the required details, including your contact information and preferred payment method. Follow the prompts to finalize your purchase, and upon confirmation, you will receive an order confirmation for your gift card.
Other Online Retailers That Sell Gift Cards
When it comes to purchasing gift cards online, there is a plethora of options available to cater to your gifting needs. Numerous online retailers offer a wide range of popular gift cards that can be conveniently purchased and delivered electronically. These retailers not only provide localized options but also offer globally recognized gift cards, ensuring that you can find the perfect gift card no matter where you are. One renowned gift card retailer in Nigeria that stands out is SnappyExchange.
SnappyExchange.com is a leading e-currency exchanger in Nigeria, providing a platform where you can trade gift cards, buy and sell Bitcoin and other cryptocurrencies, purchase airtime and data, and make bill payments. This versatile online retailer has gained a strong reputation for its reliable services and diverse offerings.
One of the key benefits of using SnappyExchange is the amazing rates they offer. Whether you're buying or selling gift cards or engaging in cryptocurrency transactions, SnappyExchange ensures competitive rates that give you the best value for your money. With their instant funding feature, you can enjoy swift and seamless transactions, saving you time and effort.
Safety and security are of paramount importance when conducting online transactions, and SnappyExchange prioritizes these aspects. They have implemented robust security measures to safeguard your personal and financial information, providing a secure environment for your transactions.
In addition to its commitment to security, SnappyExchange offers 24/7 support through its website and WhatsApp channels. If you have any questions or encounter any issues during your transaction, their dedicated support team is readily available to assist you.
SnappyExchange also rewards its users through its referral program, allowing you to earn incentives by referring friends and family to the platform. Moreover, as an added bonus, SnappyExchange surprises its users with a free monthly gift box, adding an element of excitement to your experience.
FAQs
Can I Purchase Hy-Vee Gift Cards Online?
Yes, Hy-Vee offers the convenience of purchasing gift cards online through their official website.
What Types of Gift Cards Are Available at Hy-Vee?
Hy-Vee offers a wide variety of gift cards, including those for groceries, restaurants, entertainment, travel, technology, and more.
Can I Customize the Value of a Hy-Vee Gift Card?
Yes, you can typically customize the value of a Hy-Vee gift card based on your preferences and budget.
Are Hy-Vee Gift Cards Redeemable at All Hy-Vee Locations?
Yes, Hy-Vee gift cards can generally be redeemed at any Hy-Vee store, allowing for flexibility and convenience.
Can I Purchase Hy-Vee Gift Cards In-Store?
Absolutely, you can easily purchase Hy-Vee gift cards in-store by visiting a nearby Hy-Vee location and selecting from the available options.


Conclusion 
Hy-Vee offers a wide range of gift cards catering to various interests. If you're in Nigeria, check out SnappyExchange.com, a trusted online retailer for trading gift cards, cryptocurrencies, and more. Enjoy amazing rates, instant funding, and top-notch security. Visit SnappyExchange.com today and discover a world of convenience and benefits.