Bitcoin is among the most expensive digital asset in the world. You can exchange it for gift cards like Amex and other gift cards. Becoming part of the global Bitcoin community is a desire of most young people and entrepreneurs today; everyone wants to call themselves a proud owner of the most valuable "digital coin." However, one of the few ways to acquire bitcoin is by using gift cards such as Amex gift cards. Where are here today to see how to buy bitcoin with Amex Gift cards.
Exchanging gift cards like Amex for Bitcoin can be a daunting task today. If you have an American Express card and want to use it to buy Bitcoin, then you are in the right place, as that's what we'll explore in this article today. I will explain every step you need to buy bitcoin using an Amex card and the best exchanges that accept Amex cards. But first, we need to understand what Amex Gift cards and Bitcoin are.
What is an Amex Gift Card?
American Express is a popular brand that provides credit cards, debit, gift, and prepaid cards. It's among the most well-known card brands alongside Visa, Master Card, and Discover, and anyone in the US will probably own an Amex card. Amex is also offered in other countries, and millions of people across the globe use Amex regularly.
This is also why most cryptocurrency exchanges on the internet and brokers use it as a payment method. Be aware that the brokers will accept fiat money because that's the only form of money you can store in an Amex card. American Express Bitcoin brokers allow the deposit of fiat money to use money in your balance to buy Bitcoin; that's as simple as that. We'll go over the process of depositing and withdrawing in greater detail later.
Using American Express to buy Bitcoin is an ideal opportunity to be the proud owner of the world's largest and most well-known digital currency. Amex is simple to use, and millions worldwide use it daily for transactions and payments. The good thing is that you can easily buy bitcoin with your gift cards or exchange them for cash with Snappy Exchange.
What is Bitcoin?
Bitcoin is a decentralized digital currency with no central bank or administrator. It can be transferred between users via the bitcoin p2p network without intermediaries. The cryptocurrency was created in 2008 by a lone person or group of persons who went by an unknown moniker Satoshi Nakamoto. The currency came into use in 2009 after the implementation was made available as open-source software. Today, Bitcoin is the biggest and most popular digital currency.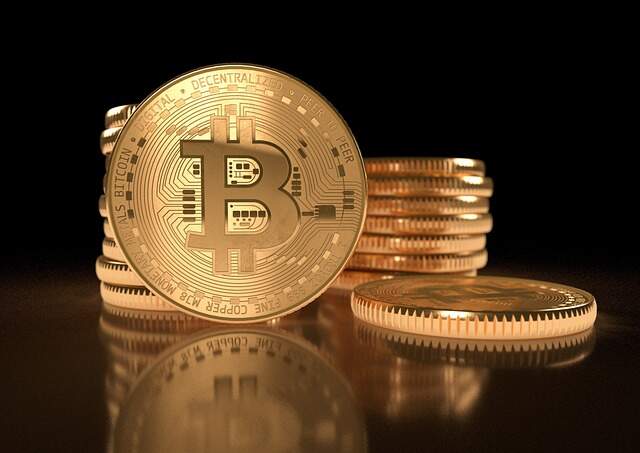 Numerous other coins have been made using its design and are referred to for their altcoins, i.e., alternative currencies. Today, the price of BTC is currently worth over $20,000, having dropped drastically from over $60,000, and with the price drop, BTC remains the most valuable digital currency in the world.
What Crypto Platforms Accept Amex gift in Nigeria?
The cryptocurrency platforms that support American Express are the ones that handle fiat money, typically centralized exchanges, and brokers. However, their decentralized counterparts can't accept fiat and just cryptocurrency. They need to mention American Express among its deposit and withdrawal methods. Other than Bitcoin brokers and exchanges, there is a myriad of additional peer-to-peer (P2P) lending marketplaces, platforms, and many more that allow users to purchase Bitcoin by using American Express as a preferred payment method.
You can only use American Express on centralized exchanges and brokers that can process fiat currency, such as those that accept cryptocurrency. While its decentralized rivals don't accept fiat cash and exclusively deal in cryptocurrencies, and that is why American Express is never listed as a deposit or withdrawal option on its platform. You may also buy Bitcoin using American Express at several other places besides Bitcoin exchanges and brokers such as Snappy Exchange, including P2P lending platforms, marketplaces, and more.
What to consider before buying a Bitcoin with Amex from Broker?
Here's what you should be aware of when buying Bitcoin using Amex on any exchange or broker:
Fees: Some platforms are more costly than others. If you're working on a budget, it is your responsibility to locate the one with the lowest costs. If you don't like paying more, consider finding the most affordable cost-to-quality ratio.
Limits: Most brokers have a limit on transactions for making deposits, withdrawing funds, or buying. Be aware of these when deciding on the most appropriate trading website.
Security: Make sure that your broker complies with all security protocols. This is vital to ensure that your sensitive information and funds are protected.
Speed: Transactions may take up to a few minutes, particularly when you trade Bitcoin, which is among the slower cryptocurrencies. However, different brokers have various speeds, so you must beware of the slow ones.
The ease of use: Go through the app interface of the exchanges and broker you intend to use, and check out how easy or hard it is to purchase Bitcoin using American Express on their platform. Of course, it is safer to pick the easy-to-use platform as a beginner.
Is Using American Express the Best Method to Buy Bitcoin?
American Express is one of the simplest methods to use. However, we'd be wary of calling it the best option, as many banks and credit card companies are reliable. There isn't much distinction between Amex and Visa or Mastercard — the major contenders for American Express. However, there are minor differences, and some individuals prefer one of the credit cards to the others.
How to Buy Bitcoin with Amex Gift Cards in 2023
Buying Bitcoin with American Express is no different from purchasing other products using debit and credit cards on the internet. Finding a reliable platform to buy bitcoin with Amex can become complicated, especially if you are new to crypto. Snappy Exchange is one of the most dedicated platforms and exchanges; you can buy Bitcoin with an Amex card; with Snappy Exchange, buying bitcoin with an Amex card or exchanging your Amex gift card for cash is pretty straightforward.
Let's examine how to buy Bitcoin using Amex with Snappy Exchange below:
Visit Snappy Exchange's official website to create a free account. Snappy Exchange requires you to create an account to become a registered member so that you can buy, sell, and trade cryptocurrencies without hassle. All you need to create a free account on their website or mobile app is your email, password, address, name and phone number.
The next step is to connect your Amex card. Enter your Amex card details to sell your Amex gift card for bitcoin or cash.
Once your card is connected, you must select the amount you want to use, and you will receive Bitcoin in your wallet. It is that simple. If you desire cash, we will send your money to your bank account directly, no story told.
Where To Sell AMEX Gift Cards for Cash in Nigeria and Ghana
Apart from buying bitcoin with an Amex gift card online, you can also instantly sell your Amex gift card for cash, especially in Nigeria and Ghana. Some exchanges like Snappy Exchange permit you to sell your Amex gift card and collect money. If you don't want bitcoin in your wallet address, they will send the money to your bank account without delay. Snappy Exchange is an incredible platform in Nigeria and Ghana to sell your AMEX gift card online quickly. With Snappy Exchange, you will enjoy competitive exchange rates and a hassle-free process whether you want to sell a single card or multiple Amex gift cards at once. 

How To Sell AMEX Gift Cards for Cash on Snappy Exchange.
Selling your Amex gift cards on Snappy Exchange is a straightforward process. It will only take about 3 minutes, and the money will be in your account.
Visit Snappy Exchange's official website or mobile app to create a free account. Input your email, password, address, name, and phone number. They will send you a confirmation email to the email address you submitted. Confirm the email and proceed to the next step. 

The next step is to connect your Amex card. Enter your Amex card details to sell your Amex gift card for bitcoin or cash.

Once your card is connected, you must select the amount you want to sell, and your bank will be credited without delay.