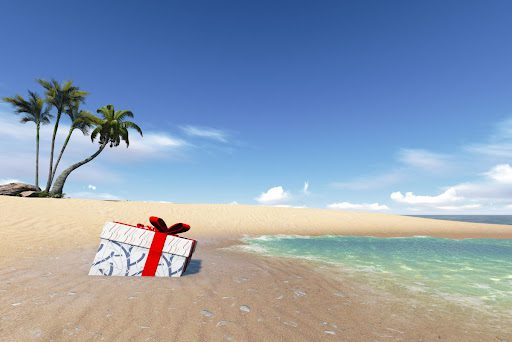 Gift cards are now a form of gift-giving worldwide, and the Caribbean is no exception. With their ease of use, versatility, and personalized touch, gift cards offer a unique alternative to traditional presents. They represent an innovative way to celebrate special occasions, show appreciation, or even as a simple gesture of goodwill.
The Caribbean region, known for its vibrant culture and diverse marketplaces, offers an array of gift card types catering to various interests and needs. This post aims to delve into the different types of gift cards available in the Caribbean, exploring their unique features and benefits.
Whether you're a resident looking for a convenient gift option or a visitor wanting to explore the local markets, this guide will offer a comprehensive overview of the exciting world of Caribbean gift cards.
Types of Gift Cards
Gift cards in the Caribbean can be broadly categorized into four types: Retail Gift Cards, Restaurant Gift Cards, Entertainment Gift Cards, and Prepaid Debit Cards. Each of these categories caters to a different set of needs and preferences, providing an array of options for consumers. Let's dive deeper into each of these categories to understand their unique features and the popular choices available in the Caribbean region.
1. Retail Gift Cards
Retail gift cards are a popular choice in the Caribbean, providing recipients with a wide range of shopping opportunities. These cards offer flexibility and freedom, allowing the holder to choose from a variety of products, from clothing and electronics to homeware and beauty products.
Examples of popular retailers offering gift cards in the Caribbean region include Courts, a well-known furniture and electronics retailer, and Cave Shepherd, a renowned department store in Barbados offering a wide range of international brands.
Additionally, many grocery chains like Massy Stores throughout the Caribbean also offer gift cards, making them a practical gift choice for any occasion.
2. Restaurant Gift Cards
Restaurant gift cards offer a delightful culinary experience, giving the recipient the chance to enjoy a meal at their favorite dining spot or discover a new one.
These cards can be used at a range of establishments, from cozy cafés to high-end restaurants, providing a unique and personalized gift option.
Popular restaurants offering gift cards in the Caribbean include Chefette, a beloved fast-food chain in Barbados, and Margaritaville Caribbean, a group of restaurants and entertainment venues present in several Caribbean countries. For a more upscale dining experience, establishments like The Cliff in Barbados also offer gift cards.
3. Entertainment Gift Cards
Entertainment gift cards are ideal for those who enjoy experiences more than material goods. They provide access to various entertainment venues, including cinemas, amusement parks, music events, and more.
Caribbean Cinemas, a popular movie theater chain in the region, offers gift cards that movie enthusiasts will appreciate.
Adventure seekers can make use of gift cards from Rainforest Adventures, which operates in multiple Caribbean locations and offers a variety of thrilling activities like zip-lining and aerial tram rides.
4. Prepaid Debit Cards
Prepaid debit cards are a versatile option, functioning much like a regular debit card but without the need for a bank account.
They can be loaded with a specific amount of money and used for various transactions, including shopping and dining. In the Caribbean, many financial institutions offer prepaid debit cards, such as FirstCaribbean International Bank and Republic Bank.
These cards provide the convenience of cashless transactions while allowing the recipient to decide how to use the funds. They are a popular choice for those who prefer the flexibility and freedom to choose their own gift.
Benefits of Gift Cards
Gift cards offer a multitude of benefits for both the giver and the receiver, making them an increasingly popular choice for many occasions. Here are some of the key advantages of opting for a gift card.
1. Personalization and Flexibility
Gift cards offer a high level of personalization and flexibility. Maybe for a retail, restaurant, entertainment, or prepaid debit card, the recipient has the freedom to use the gift card according to their preference.
This flexibility eliminates the potential awkwardness of giving or receiving an unwanted gift.
2. Convenience
Gift cards are incredibly convenient, both to purchase and to use. They can be bought online or in-store and can be used anytime within the validity period, allowing the recipient to shop at their leisure.
3. Budget-Friendly
Gift cards allow the giver to stay within a set budget. You decide the value of the card, allowing you to control your spending while still providing a thoughtful and appreciated gift.
4. Encourages Exploration
Gift cards, especially those for restaurants or retail stores, can encourage the recipient to explore new venues or products they may not have considered before. This can lead to new discoveries and broadened horizons.
5. Reduced Risk
Gift cards carry less risk than cash. If lost, they can often be replaced with proof of purchase. In contrast, cash, once lost, is typically gone for good.
6. Ideal for Long-Distance Gifting
Gift cards are also a perfect solution for long-distance gifting. They can be purchased online and sent digitally, eliminating the need for shipping costs or worrying about the gift arriving on time.
Where to Purchase Gift Cards in the Caribbean
In the vibrant and diverse Caribbean region, there are numerous places to purchase gift cards, whether you're looking for a retail, restaurant, entertainment, or prepaid debit card. Here are some of the most common places where you can buy these gift cards:
1. In-Store
Many retailers, restaurants, and entertainment venues sell gift cards directly in their stores. For instance, you can purchase a gift card from Cave Shepherd or Chefette at their respective locations across the Caribbean.
Similarly, banks like FirstCaribbean International Bank and Republic Bank offer prepaid debit cards at their branches.
2. Online
With the rise of e-commerce, many businesses now offer the option to purchase gift cards online. This allows you to buy the gift card from the comfort of your home and have it delivered via email, which can be particularly convenient for long-distance gifting.
Caribbean Cinemas, for example, allows you to purchase gift cards on their website, which can then be used for online ticket booking or at the cinema.
3. Third-Party Retailers
There are also third-party retailers that sell gift cards for various businesses. These can be physical stores, like supermarkets or convenience stores, or online platforms.
Websites like GiftCards.com offer a wide range of gift cards that can be used in various locations, including the Caribbean.
4. Mobile Apps
Several mobile apps also offer the option to purchase gift cards. Apps like Gyft and Raise allow you to buy, send, and manage gift cards from your smartphone, making the process seamless and convenient.
How to Redeem Gift Cards
While there are numerous platforms to redeem gift cards, one reliable platform that stands out is SnappyExchange.
Although SnappyExchange does not currently support the redemption of Caribbean-specific gift cards, it provides a platform for redeeming a wide variety of globally recognized gift cards.
Some of these include Amazon, iTunes, Google Play, Steam, Walmart, and eBay gift cards, among others. Here is a step-by-step guide on how to redeem your gift cards on SnappyExchange:
Step 1: Sign Up for an Account
To start, you'll need to create an account on the SnappyExchange website. This is a straightforward process that requires your name, email address, and password. After signing up, you'll need to confirm your email address to activate your account.
Step 2: Log In
Once your account is activated, log in to your account using your email and password. You'll be directed to your dashboard, where you can manage your account and transactions.
Step 3: Select the Type of Gift Card
From your dashboard, select the type of gift card you want to redeem from the options available. For example, if you have an Amazon gift card, choose Amazon from the list.
Step 4: Enter the Gift Card Details
After selecting the type of gift card, you'll be asked to enter the gift card details. This usually includes the gift card number and PIN, as well as the amount on the card.
Step 5: Submit the Card for Redemption
Once you've entered the card details, submit the card for redemption. SnappyExchange will verify the card details and the balance on the card. This process may take a few minutes.
Step 6: Receive Payment
After the verification process, you'll receive payment in your chosen method, such as a bank transfer, PayPal, or another form of digital payment.
FAQs
What Happens if I Lose My Gift Card?
Many retailers and restaurants can replace a lost gift card if you have the original receipt. Contact the company directly for more information. However, it's always best to treat a gift card like cash and keep it in a safe place.
Can Gift Cards Expire?
In many places, including the Caribbean, laws have been enacted to prevent or limit the expiration of gift cards. However, it's best to check the terms and conditions of the gift card at the time of purchase.
Can I Use My Gift Card Outside of the Caribbean?
This depends on the retailer. Some gift cards can only be used in the country or region of purchase, while others can be used internationally. Check the terms and conditions of the gift card to be sure.
Can I Use a Gift Card to Purchase Another Gift Card?
Generally, most retailers do not allow you to use a gift card to purchase another gift card.
Can Gift Cards be Reloaded?
Some gift cards, especially prepaid debit cards, can be reloaded, while others cannot. Check with the issuing company for specifics.
Can Gift Cards be Returned?
The return policy for gift cards varies by retailer. Some retailers do not allow returns or refunds on gift cards, while others may allow it under specific conditions.
Can I Redeem My Caribbean Gift Card on SnappyExchange?
Currently, SnappyExchange does not support the redemption of Caribbean-specific gift cards. However, they do support a wide variety of globally recognized gift cards.
Can I Use a Gift Card for Online Purchases?
Most gift cards can be used for both in-store and online purchases. Check the terms and conditions of the card to ensure it can be used online.
Do I Have to Spend the Full Value of the Gift Card in One Transaction?
No, you do not need to spend the full value of the gift card in a single transaction. The balance usually stays on the card for future use until the card is depleted or expires.
Can I Get Cash Back From a Gift Card?
Most gift cards are not redeemable for cash, except as required by law. Prepaid debit cards, however, can be used to withdraw cash from an ATM, depending on the issuing company's policies.

Conclusion
Gift cards have transformed the art of gift-giving, offering flexibility, convenience, and personalization that traditional gifts often lack. In the Caribbean, an array of gift cards are available to suit a myriad of interests and needs, ranging from retail and restaurant gift cards to entertainment and prepaid debit cards. Regardless of the occasion, these gift cards provide a thoughtful and appreciated way to show your sentiment.
While Caribbean-specific gift cards currently cannot be redeemed on SnappyExchange, this platform offers a reliable and user-friendly solution for redeeming a wide variety of globally recognized gift cards.
This provides a convenient way to convert unused gift cards into cash or other forms of digital payment. Whether you have received a gift card that you don't plan on using or have a partially used gift card sitting around, SnappyExchange provides a platform to ensure these cards don't go to waste.
Take a step towards efficient and savvy management of your gift cards. Visit SnappyExchange today and explore how you can make the most of your unused gift cards. After all, why let a good gift go to waste? Remember, every gift card holds value, so let's unlock it together!