Have you been looking for How To Invest In Bitcoin In Nigeria ? We have a helpful guide that can help you get started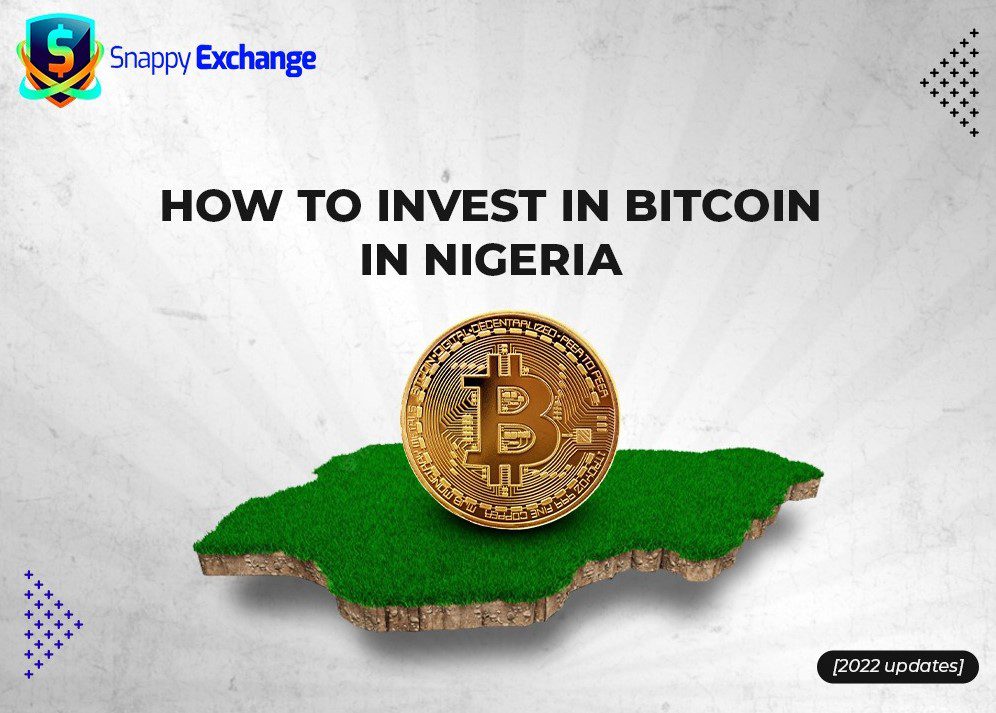 It's hard to believe, but it's already been 10 years since the birth of Bitcoin on January 3rd, 2009. This new technology has changed the lives of millions around the world, and over time, it will probably change many more lives. So if you're thinking about investing in Bitcoin or other cryptocurrencies, we have good news – it's not too late! If you'd like to learn more about this exciting new opportunity, read on!
What Is Bitcoin?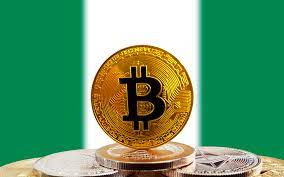 As described by Wikipedia, Bitcoin is a digital currency that is independent and secure, with no need for centralized banks.
What you need to know about Bitcoin is that it's a decentralized digital currency that can be bought, sold, and exchanged directly. Banks, or any other third party, are not required.
Bitcoin is a cryptocurrency and a payment system, first proposed by an anonymous person or group of people under the name Satoshi Nakamoto in 2008.
Bitcoins are created as a reward for a process known as mining. They can be exchanged for other currencies, products, or money.
Where to Store Bitcoin (BTC)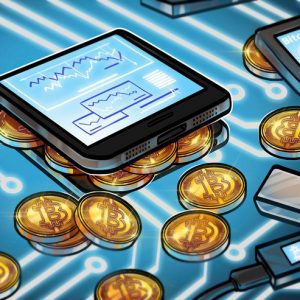 Are you looking for how to invest In bitcoin in Nigeria? Then you need to know where to store bitcoins.
There are many different ways to store your Bitcoin, but the most important thing is to make sure that your storage is secure. One way to do this is to store your Bitcoin in a wallet that is offline, like a hardware wallet.
This way, even if your computer is hacked, your Bitcoin will still be safe. Another option is to store your Bitcoin on an exchange that has a good reputation for security.
Finally, you can also store your Bitcoin in a paper wallet. A paper wallet is simply a document with all of your private keys printed out on it. The best thing about this type of storage is that it's not connected to the internet at all, so hackers won't be able to steal your Bitcoin! If you're not familiar with how to generate a paper wallet or have one generated for you, there are plenty of tutorials online to walk you through the process. You can check YouTube for helpful guide on how to do this. 
Once your Bitcoin is stored safely and securely, what should you do next? Get educated: there are a lot of resources available to help educate yourself about cryptocurrencies and how they work. For example, Coinbase has free videos where they explain everything from bitcoin basics to blockchain technology.
When making a paper wallet, it's important to use two separate pieces of paper (one for the front and one for the back) because when folded together they could create air pockets that damage your private key. If you want help setting up a Bitcoin address and managing transactions, we recommend using Mycelium.
Read Also: Best Apps To Trade Your Giftcard In Nigeria
Types Of Crypto Wallets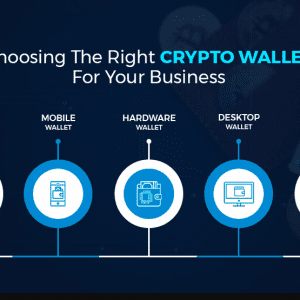 When it comes to investing in Bitcoin and considering how to invest in bitcoin in Nigeria, there are two main types of wallets: hot wallets and cold wallets. Hot wallets are online wallets that are connected to the internet, while cold wallets are offline and not connected to the internet. Cold wallets are considered more secure because they are not susceptible to hacking.
Paper wallets are a type of cold wallet where you print out your public and private keys on a piece of paper. You can store this in a fireproof safe or safety deposit box for added protection.
Hardware wallets like Trezor are another form of cold storage as they require users to physically press buttons before being able to access funds.  These are often USB devices with limited battery life, so make sure to keep them charged!
The Ledger Nano S is another popular hardware wallet that connects via USB cable and offers a number of additional features such as coin support. Alternatively, software wallets provide convenience as they run on any desktop computer. These offer security against viruses and malware but may be vulnerable to hacks. 
One example of a software wallet is Electrum which supports multiple cryptocurrencies including Bitcoin Cash (BCH). As long as you remember your seed phrase and password combination, then all your coins will be accessible should something happen to your device.
How To Invest In Bitcoin In Nigeria  and Make Money Fast in 2022
If you're looking to invest in Bitcoin and make money fast in 2022, there are a few things you need to know. First, understand what Bitcoin is and how it works. Second, research different ways to invest in Bitcoin. Third, find a reputable exchange or broker to buy Bitcoin from. Fourth, store your Bitcoin in a secure wallet. Finally, monitor the market and be prepared to sell when the time is right. That's all there is to it!
Bitcoin Investment Methods
Bitcoin mining is the process by which new Bitcoins are created. Miners are rewarded with Bitcoin for verifying and committing transactions to the blockchain. One of the easiest ways to invest in bitcoin in Nigeria is through exchanges like Binance, Huobi, Coinbase, or Bitfinex. Users can trade bitcoin in a variety of currencies (including Nigerian Naira) on these exchanges.
They also offer a wide range of tools such as charts, order books, margin trading and so on. There are two primary methods to investing in Bitcoin: buying from cryptocurrency exchanges, and mining cryptocurrencies. Buying from an exchange is more straightforward than mining but may cost more over time because exchanges charge fees to use their services. Mining involves using specialized hardware to solve complicated mathematical problems that verify blocks of transactions on the blockchain network. The process creates new bitcoins and validates recent transactions.
Is Bitcoin Investment Profitable?
Yes bitcoin investment is very profitable for How To Invest In Bitcoin In Nigeria, however ensure you acquire all the right knowledge, before you start investing in cryptocurrency.
Bitcoin is a decentralized digital currency, without a central bank or single administrator, that can be sent from user to user on the peer-to-peer bitcoin network without the need for intermediaries. How To Invest In Bitcoin In Nigeria. 
Transactions are verified by network nodes through cryptography and recorded in a public distributed ledger called a blockchain. Bitcoin is unique in that there are a finite number of them: 21 million.
Bitcoins are created as a reward for a process known as mining. They can be exchanged for other currencies, products, and services.
Where Can You Trade Your Bitcoin In Nigeria?
The best platform you can trade your bitcoin in Nigeria is snappyexchange. They offer good exchange, and the platform registration is simple and straight forward.
You can get started by downloading the app here. Once you have downloaded the app, simply sign up with your gmail address and confirm your gmail address. Its that fast and simple, then you can start trading on snappyexchange.
Conclusion
If you're looking to invest in Bitcoin in Nigeria, there are a few things you need to know. First, you'll need to set up a Bitcoin wallet. Then, you can choose to either buy or trade Bitcoin. Finally, once you have your Bitcoin, you can either hold onto it as an investment, or spend it on goods and services, and do not  forget that the best platform you can tr