Do you want to know how to turn an AMEX gift cards into cash in Nigeria? If so, you've found the proper article, which will explain how to use an American Express Gift Card, how to check its balance, and what types of American Express Gift Cards are available.
Just like every gift card out there, AMEX Gift Card, also known as American Express Gift Card, is one of the known gift cards in the world and can be used for many purposes. If you have one here in Nigeria and you're wondering what to do with it or how to turn it into real money in your bank account, this article contains all the information you'll need regarding Amex Gift Cards.
Before delving deeper into how to convert AMEX Gift Card to cash in Nigeria, we'll like to give an overview of what American Express Gift Card stands for, the types you'll come across and the rates of conversion here in Nigeria.
What is AMEX Gift Card?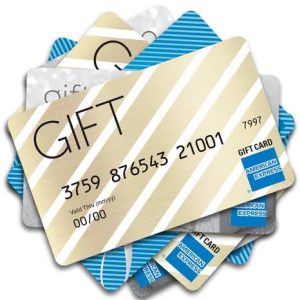 An American Express Gift Card (AMEX Gift Card) is a preloaded card with cash in it and it is used to make payments online and also buy items from stores. With an AMEX Gift Card at your disposal, you could make payments in stores like Amazon, Google Play Store, eBay and so on.
On the other hand, you can as well redeem it and that involves converting the preloaded balance in the AMEX card and turning it into real cash in your bank account.
Types of AMEX Gift Cards
Before you convert AMEX Gift Card to Cash here in Nigeria, you need to know the types of Amex Gift cards out there so if someone wants to gift you an AMEX gift card, you'll be able to tell them which one he or she should provide because they have different values.
1. AMEX Physical Card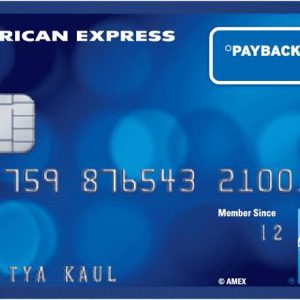 The AMEX physical card is the type that can be held, felt and seen. Most times you'll find them having different designs and these types of cards are easily accepted in stores.
2. AMEX E-Gift Card
AMEX E-Gift Card is a digital card, it is quite different from the physical card, and this type of card can only be issued via email and it is sometimes very easy to use.
How to Check AMEX Gift Card Balance
Before you convert AMEX Gift Card to Cash, it's advisable to check the balance, even though the amount of dollars that has been preloaded in the card is clearly displayed in the body, you should always check the balance before trading it out, to check the balance of your American Express Gift Card, kindly follow the steps below.
The first thing you need to do is visit AmexGiftCard.com.

Once the web page has loaded, click on Check Balance and hold on till you're redirected to another page.

Now enter your card details and your email address, and click on Sign In once done.
Where to Convert AMEX Gift Card to Cash in Nigeria
The best place to convert AMEX gift cards to cash in Nigeria is SnappyExchange, it's a website that buys all forms of gift cards in Nigeria and if you're looking for fast and reliable customer service. You can always trust Snappy Exchange to deliver.
To convert AMEX gift card to cash with Snappy Exchange, you can do it via their website and also their mobile app, we've provided the steps which you can follow to redeem AMEX gift card in Nigeria with Snappy Exchange.

How to Convert Amex Gift Card to Cash With Snappy Exchange
Below are the steps involved in converting an Amex gift card to cash with Snappy Exchange. You can download their mobile app as well and it's available for both Android and iOS users. With that being said, let's proceed with the steps needed to redeem AN AMEX gift card on SnappyExchange.
Note: On Physical Cards Are Accepted on Snappy Exchange
Step 1: Visit SnappyExchange website and register an account with them. Depending on your preferred mobile device, you can also download their Android and iOS app.
Step 2: On the sign-up form, enter the following details: First Name, Last Name, Email, Username, Phone Number and so on, then click on the Register button once done.
Step 3: Check your email address for Verification Email to verify your email address. Once you've verified your email address, now proceed to login into your Snappy Exchange account.
Step 4: Login into your account, then click on Sell Gift Cards, then read through the Important Notice that'll pop up, and then click on I Agree. You'll see varieties of Gift Cards, and since you want to convert AMEX gift card to cash, scroll down and look for an American Express gift card.
Step 5: Select the card country, then under it, you'll see a section that says Select Card Type. Once you've selected the card type, now you'll need to select the amount of Amex gift card you want to redeem, select the amount and quantity then hit the Submit button.
Step 6: You're close to converting your Amex gift card to cash and now you just need to Upload the Card Image. Select the gift card image from your smartphone or PC. Then click on upload once done.
Step 7: Once you've uploaded your AMEX gift card image, you'll need to wait for the admins to process your gift card. If you want to convert AMEX gift card to cash with SnappyExchange, it'll only take a few minutes. Once the card has been redeemed, the balance will reflect in your Snappy Exchange account, you can now add your naira bank account details and request for instant withdrawal.
Conclusion
That's all on how to convert an AMEX gift card to cash in Nigeria and there's no better place than SnappyExchange to have your American Express Gift Card redeemed in Nigeria. Aside from redeeming an AMEX gift card for cash, you can also trade other gift cards with SnappyExchange and be assured you'll get the best rates.
If you have any questions or having any issues regarding creating an account with Snappy Exchange, you can leave a comment below and you'll receive a response as soon as possible.