How to get free gift cards in Nigeria today? It's so simple to get a free giftcard that you might wonder why you didn't know about it before? In this article, we will be showing you how to get free giftcard in Nigeria today and even how to earn money online with free giftcards!
Earn Free Giftcard From Swagbucks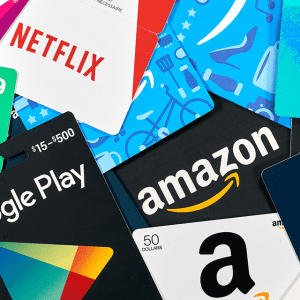 Earning free giftcards from Swagbucks is easy and only takes a few minutes. Plus, you can earn giftcards for doing things you already do online, like shopping and taking surveys.
Here's how to get started
Sign up with your email address
Enter your name and birthday (This is the date of birth you used when signing up for your Facebook account)
Click on NEXT
Click on Yes! I'm 18 or older
Click on NEXT again – Agree to the Terms & Conditions
Verify your mobile phone number by entering it into the text box provided, then click on CONFIRM
You'll now be redirected to a page that says Welcome! Check Your Email Scroll down until you see Activate Your Account By Clicking The Link Below and click on it. On the next screen enter your username and password.
After this, you can start performing survey on the platform to get free giftcards. – Go to the homepage, then find Earn More on the top right corner of the website
Click on Earn More: Surveys And Offers
Click On Take Surveys
Fill out all necessary information needed in order to take a survey: select demographics such as age, income, gender etc. and provide an accurate response.
Once completed, click submit. You will then receive credit points based on the length of time spent completing the survey which you can redeem for cash via PayPal or use them to purchase items at major retailers through the Swagbucks Shop & Earn program
Earn Free Giftcards From SurveyJunkie
Do you want to earn free giftcards from the comfort of your home? SurveyJunkie is a great way to do just that! By taking online surveys, you can earn points that can be redeemed for free giftcards from your favorite retailers.
Plus, it's a great way to learn about new products and services! So what are you waiting for? Sign up today and start earning!
Earn Free Giftcard From Price Rebel
If you're looking for a way to earn free giftcards, consider signing up for Price Rebel. With this site, you can take surveys, watch videos, and complete other small tasks to earn points. Once you've earned enough points, you can cash them in for a variety of giftcards, including ones for Amazon, iTunes, and more.
Plus, it's free to join, so you have nothing to lose! The company pays $5 to new members who sign up through this post.
For every point you earn, the value changes depending on what kind of task you completed.
Earn Free  Giftcard From Rakuten
Rakuten is another website where you  can shop online and you will get a giftcard in return. Also, its not only giftcard you can get from Rakuten, yu can get qualified for other bonuses, like coupons, giftcard, cashback etc All you have to do is to keep shopping on this website.
Earn Free Giftcard From Honey
This is an extension that can help you get automatic coupons and discount. It can as well help you get free giftcard, when you make use of it on website that offers gift card to customer as rewards. You don't have to do any special thing, all you have to do is to install this Honey extension on your chrome browser.
Earn Free Giftcard From Lifepoints
Lifepoints is a great way to earn free giftcards! All you have to do is sign up and start taking surveys. You'll earn points for every survey you complete, which you can then redeem for giftcards from your favorite stores.
Plus, you can also enter into sweepstakes for a chance to win even more prizes! What are you waiting for? Sign up now!
*If the user already has an account with Lifepoints, he or she should log in before completing this task.*
Take Online Surveys
Taking online surveys is a great option if you're looking for a way to make some extra money. You can do them from the comfort of your own home, and they usually only take a few minutes to complete. Plus, you can often choose which surveys you want to take, so you're never stuck doing something you don't want to do.
Be aware that not all survey sites are legitimate though. Do your research and read reviews before signing up with any company or site. It's also important to know that you won't always qualify for every survey – it varies depending on the topic, location, language, demographics etc., but most surveys have at least one thing in common: They all require an email address in order to register as a participant.
The sign-up process can be time-consuming, especially if you fill out long forms about your demographic information.
After registration, there will be an email verification step before being able to start the survey.
You will be asked questions about yourself and products in general terms. Some people may find this annoying because they just want to get paid without giving out personal information; however, many companies need certain information like age range and gender when conducting their research in order to get accurate results.
Free Giftcards On Amazon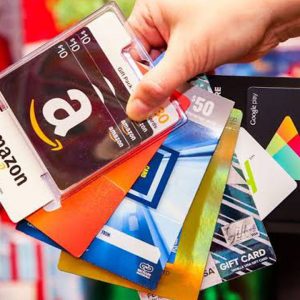 There are a few ways to get free giftcards on Amazon. One way is to sign up for Amazon Prime. With Prime, you get free two-day shipping on many items, as well as access to Prime Video, which has a large selection of movies and TV shows. You can also get a free Kindle book each month with your Prime membership.
Another way to get free giftcards is to participate in Amazon's Mechanical Turk program. The site offers individuals the opportunity to complete simple tasks that need human intelligence, such as transcribing audio recordings or identifying objects in images. For every task completed, participants receive points that they can redeem for cash or prizes. The company promises that it will never ask users to complete tasks that might be illegal or harmful.
How To Redeem Your Giftcard In Nigeria
If you are looking forward to where you can redeem your giftcard in Nigeria, after been able to earn it for free, the best place you can redeem it is snappyexchnage. Snappyexchnage offers the best rate when it comes to redeem giftcard and cryptocurrency In Nigeria. You can be rest assured that you will get instant transactions from this platform.
Would you like to get started now, head over to snappyexchange and create an account?