Amazon is becoming very well-known recently, and even in African countries such as Nigeria and Ghana, making people to ask question like how much is $100 Amazon gift card in Nigerian Naira. People want to know what an Amazon gift card of $100 is worth in Naira. Amazon (as a platform) is famous for offering various kinds of goods. From clothing to electronics, stationery, and just about everything else, Amazon is known as "The Everything Store." There are various ways to pay for purchases on Amazon; however, one of the most efficient methods is to use the Amazon gift card.
What is Amazon Gift Card?
Amazon gift cards are cards that you can use to buy goods and services at stores and other places that accept them. They function as an alternative payment method for goods and services, can be loaded with a particular amount of cash, and can be similar to traditional credit cards. An Amazon gift card can be described as a debit card topped up with money and used to purchase products through Amazon's website and physical stores.
The Amazon gift card comes in both electronic and physical types. The physical cards are plastic ones you must scratch or peel to reveal the code. On the other hand, the electronic Amazon gift card, often called an E-code, are electronic gift cards that are delivered to your email address after purchasing.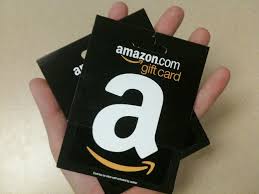 Related: WHAT IS AMAZON GIFTCARD USED FOR? 
Certain features of Amazon Gift Cards
Amazon gift cards don't expire. They also do not charge charges.
The Amazon card is available in a variety of types and sizes.
You can plan gift card delivery through email for up to a calendar year ahead.
You cannot return an Amazon gift card after purchase.
According to the Amazon Gift Card Terms and Conditions, you can only redeem Amazon.com Gift Cards through Amazon.com and related websites.
 How is Amazon Gift Card Rate Calculated?
Various factors affect the value of Amazon gift cards; however, three main elements are notable. They include:
The Type of Amazon Gift Card
The type of Amazon gift card in your possession affects the rate of the card. The card type, such as physical or electronic code, and the card amount are all factors that determine the rate. In a real sense, the physical Amazon gift cards are rated higher than the E-gift cards.
The Demand for the Amazon Gift Cards
The more demand for the card, the more people want this card. The more people want to buy the card, the higher the rate.
Gift Card Trading Platform:
The exchange or trading platforms you use may influence the rate; some trading platforms pay higher while others pay less.
How much is $100 Amazon Gift Card in Nigerian Naira
A $100 Amazon gift card is currently available at an estimated price of $740. This means you can get ₦74,000 when converting your $100 Amazon gift card to Naira using Snappy Exchange Platform.
To find the current rate on your gift card, you can use the Snappy Exchange rate calculator for gift card rates. It only requires four details: the card type physical or electronic code, categories, subcategories, and the amount. All of this data will be calculated, and the rate you are currently charged will be displayed immediately.
On Snappy Exchange, the cost of a hundred dollars Amazon gift card varies depending on the payment method and type of card.  Usually, you will find that the USA Amazon cash payment is the highest Amazon gift card.

Where can I sell my Amazon Gift Card?
Snappy Exchange is the solution if you're searching for the top gift card exchange platform that can make money selling Amazon gift cards.
Snappy Exchange has the lowest prices and is a trusted brand trusted by over 100,000 happy customers in Nigeria. With incredible rates, an easy-to-use trading platform, and quick payouts, you can sell your Amazon gift card for Naira in a few minutes.

How to Sell Amazon Gift Cards in Nigeria and Ghana
Snappy Exchange is the most trusted platform to sell your Amazon gift card and other gift cards in Nigeria and Ghana. All you have to do to sell gift cards for cash is to visit Snappyexchange.com or download the mobile app and create a free account; you will receive your money in the bank account you provided within 5 minutes.
To sell on Snappy Exchange:
Visit Snappy Exchange
Fill in the details and link your gift card
Submit your Amazon Gift card.
Please wait for it to be Confirmed.
Enter your Bank Account Details for payment.
Which other Gift Card Can I Sell on Snappy Exchange?
If you are in Nigeria or Ghana, you can also sell other gift cards on Snappy Exchange and get paid immediately. Here are some gift cards you can sell for cash on Snappy Exchange in Nigeria:  Amex, Apple, eBay, Razer, Google, Nordstrom, Steam, Sephora, and Amazon, and you also trade your gift card for Bitcoin and USDT.
Final Thoughts
The popularity of Amazon gift cards and the company make them a sought-after gift card. It is the ideal gift you can offer your friends, family member, and colleague in the office. And when you receive an Amazon gift card, you can quickly exchange it for cash in Nigeria and Ghana using a reliable trading platform like Snappy Exchange.
Snappy Exchange mobile app can come in handy while selling your Amazon gift card or any other gift card and can be downloaded on various mobile app stores using this link.