How Much is a $20 Steam Gift Card In Naira? Let's find out.
The use of giftcards keeps gaining relevance day by day, due to their versatile nature, such as being able to use them to perform online transactions, redeem them for cash, and as well gifting them to friends and family members on their special day. 
One of the popular forms of giftcard we have out there today is the Steam giftcard. 
Steam gift cards are a type of digital gift card that can be used to purchase games, software, and other items on the Steam platform. They can be used as a form of payment by individuals who do not have credit cards or do not want to use their credit cards online. 
Some common uses for Steam gift cards include purchasing games, adding funds to a Steam Wallet to use for in-game purchases, and gifting games or other items to friends or family members. 
However, what happens when your relative abroad gives you a $20 steam gift card? How can you convert it to naira and what's the worth in Naira? Let's find out! 
In this article, we will be reviewing one of the popular questions about steam Giftcard, which is how much is a $20 Steam Giftcard in Naira. So let's find out. 

How Much is a $20 Steam Gift Card In Naira?
The current value of a $20 Steam giftcard in Naira is #14,800. 
However, it's of high necessity you understand that steam giftcards come in different categories, hence giving us steam giftcards with different price tags such as a $25 steam giftcard, and a $50 steam giftcard. 
Steam Gift Card Rate in Naira
| | |
| --- | --- |
| Steam card $20 price | #14,800 |
| Steam card $25 price | #18,500 |
| Steam card $50 price | #37,000 |
| Steam card $200 in naira | #148,000 |
| Steam card $500 price | #370,000 |
| Steam card $30 price | #32,200 |
| Steam card $40 price | #29,600 |
| Steam card $100 price  | #74,000 |

It's also worth noting that the prices are not static and fluctuate based on the value of the dollar against the Naira, hence Keep yourself updated with the current gift card rate, with the Snappyexchange gift card and crypto rate calculator. 
What's The Best Platform To Sell Your Steam Gift card In Nigeria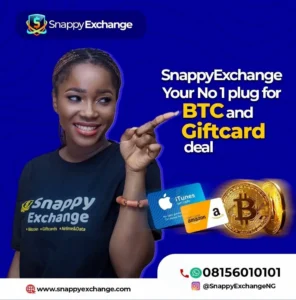 Have you got some steam gift cards, given to you by someone abroad, and you are looking for the best Platform to trade them for Naira at the best rate?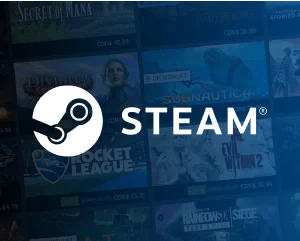 You can instantly and securely sell them on Snappyexchange. 
To make your trade easier, Snappyexchange has a mobile app, which you can easily download on the iOS store or play store that makes your trading easier. 
So get started selling your giftcard, download Snappyexchange mobile app, or make use of the web version to create an account. 
Once you have created an account, upload your giftcard, and once your card has been verified you will receive the naira worth immediately to your registered account number. 
Snappyexchange has 24/7 customer support and as well offers the best rate. The interface is nice to navigate across, hence making it easier for you to sell your gift cards at any time without encountering any difficulty. 
Wrap Up 
In this article, we've provided an answer to How much a $20 steam giftcard is In Naira.
Now, you have an answer to each of your questions about steam giftcards such as. 
how much is a $25 steam card in naira

how much is $50 steam card in naira

how much is $20 gift card in naira

how much is steam card $200 in naira

how much is $500 steam card in Nigeria today

how much is $30 steam card in Nigeria

how much is $40 steam card in naira

how much is steam card $100 to naira
However, do not forget that the rate of steam giftcards fluctuates with time, hence always make use of the Snappyexchange giftcard and crypt calculator to know the current rate of each gift card.  
To get started using Snappyexchange, simply download the mobile app here, and conveniently perform your transaction at any time.