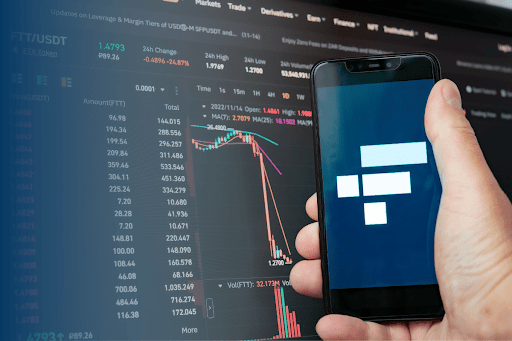 As the world shifts increasingly towards digital realms, the field of cryptocurrencies has expanded beyond the conventional idea of a digital currency. Amidst this landscape, crypto tokens have emerged, representing a wide array of utilities and assets within the blockchain world. Ranging from utility tokens that provide access to services, to governance tokens that grant voting rights within decentralized platforms, these tokens play different roles in the digital ecosystem.
Understanding the various types of crypto tokens can provide a comprehensive view of the potential and diversity within blockchain technology, and how it is reshaping economic and organizational structures.
Meaning of Crypto Tokens
Crypto tokens, often simply called tokens, represent a particular fungible and tradable asset or utility that resides on their own blockchain and enables the creation of new products or services. They can represent assets that are fungible and tradable, like commodities, loyalty points, or even other cryptocurrencies.
In the world of cryptocurrencies, tokens are a type of cryptocurrency (akin to coins) but have wider functionalities. While the primary purpose of a cryptocurrency coin like Bitcoin is to serve as a digital currency, tokens can offer value in many different ways. Tokens are usually created, distributed, sold, and circulated through the standard initial coin offering (ICO) process, which involves a crowdfunding exercise to fund project development.
Tokens can be stored in compatible cryptocurrency wallets and can be bought, sold, or traded on various cryptocurrency exchanges, depending on the specifics of the individual token. The value and functionality of tokens are heavily dependent on the underlying project, company, or platform.
Types of Crypto Tokens
1. Payment Tokens
Payment tokens, also known as cryptocurrencies, are digital currencies that leverage blockchain technology for secure transactions. The most well-known example of this is Bitcoin (BTC). Introduced in 2009 by an unknown person or group of people using the name Satoshi Nakamoto, Bitcoin was the first blockchain-based cryptocurrency and remains the most valuable and popular one today. It was created as a decentralized, peer-to-peer electronic cash system that enables online payments to be sent directly from one party to another without the need for a financial institution.
Other examples include Litecoin (LTC), a peer-to-peer cryptocurrency created by Charlie Lee in 2011, and Bitcoin Cash (BCH), a spin-off or "hard fork" of Bitcoin created in 2017 with faster transaction times.
2. Utility Tokens
These types of tokens provide users with access to a product or service. They are often used within a specific blockchain ecosystem and aren't intended to be used as an investment. One of the most recognized utility tokens is Ethereum (ETH).
Ethereum is more than a cryptocurrency; it's an open-source platform for building decentralized applications (dApps) using blockchain technology. ETH is used as "gas" to power these dApps and execute smart contracts on the Ethereum network. Another example is Binance Coin (BNB), which was issued by the Binance exchange. BNB can be used to pay transaction fees on the Binance platform, participate in token sales, and more.
3. Security Tokens
These tokens derive their value from an external, tradeable asset, similar to a traditional security. They are subject to federal securities regulations, meaning they must comply with certain legal requirements. For example, the token issuers must provide details about the company and the token sale to potential investors, and only accredited investors may purchase these tokens in some cases.
Security tokens are seen as a bridge between traditional financial markets and blockchain technology. They can represent a share in a company, ownership of a piece of real estate, or participation in an investment fund. The benefits of security tokens can include improved liquidity, increased market efficiency, lower issuance fees, and greater transparency, which could reduce the occurrence of fraud.
4. Stablecoins
The main purpose of Stablecoins is to provide stability in the notoriously volatile crypto markets. As their name suggests, these tokens aim to maintain a stable value, often pegged to a specific asset. The most common peg is to a fiat currency such as the US Dollar. For instance, one Tether (USDT) aims to be worth exactly one USD.
Other Stablecoins are pegged to the value of commodities, such as gold. Stablecoins allow investors to enjoy the benefits of blockchain technology, such as transparency, security, and speed, without the extreme volatility often seen with other cryptocurrencies.
5. Non-Fungible Tokens (NFTs)
Non-Fungible Tokens are unique crypto tokens used to represent ownership of a unique item or piece of content. The key characteristic of NFTs is that they are not interchangeable with other tokens on a one-to-one basis. Each NFT has a specific value that can be very different from another NFT, even within the same ecosystem. This is in contrast to cryptocurrencies like Bitcoin, where each individual token is worth the same amount.
NFTs have gained popularity in the art world, where they are used to buy, sell, and trade ownership of digital art. They can also represent ownership of physical assets.
6. Governance Tokens
Governance Tokens are used to power decentralized autonomous organizations (DAOs), which are basically organizations run by smart contracts on a blockchain. These tokens give holders the right to vote on various decisions concerning the project's development, such as proposed changes to the system or allocation of resources. For example, holders of the UNI token can vote on proposals in the Uniswap decentralized exchange ecosystem.
Similarly, holders of the COMP token can influence decisions in the Compound lending platform. The more tokens a user holds, the more voting power they have. In essence, Governance Tokens are a way to democratize control over decentralized systems, giving users a say in the rules and future direction of a project.
What is the Difference Between Coin and Token?
In the realm of cryptocurrency, the terms "coin" and "token" represent two different types of cryptocurrencies. While they might be used interchangeably in casual conversation, they have distinct definitions in the crypto world.
1. Coins
These are native to their own blockchain. Coins like Bitcoin (BTC), Ethereum (ETH), and Ripple (XRP) each operate on their own underlying blockchain technology. These coins primarily serve as currency and can be used to store value or conduct transactions. Coins are often used in the same way you'd use physical currency, like buying goods or services, and they generally serve as the foundation for other operations and applications within their respective blockchains.
2. Tokens
Tokens, on the other hand, are created on existing blockchains. For example, many tokens have been created on the Ethereum blockchain using the ERC-20 or ERC-721 standard. Tokens can represent a wide variety of digital assets or utilities. They can be utility tokens, governance tokens, or represent an asset such as a stake in a company. Essentially, tokens leverage the infrastructure of an existing blockchain to create a new asset or utility.
The primary difference between coins and tokens is their blockchain of origin and their utility. Coins are native to their own blockchain and generally used as currency, while tokens are built on an existing blockchain and can represent a broader range of digital assets or utilities.
Is ETH a Coin or Token?
Ethereum (ETH) is considered a coin. It is the native cryptocurrency of the Ethereum blockchain, which was designed not only to function as a digital currency but also to enable smart contracts and distributed applications (DApps) to be built and run without any downtime, fraud, control, or interference from a third party. ETH is used as "gas" to power these operations, meaning it's used to cover the costs of computational efforts on the Ethereum network, which is necessary for executing transactions and smart contracts.
It's worth noting that while ETH itself is a coin, the Ethereum network also hosts a large number of tokens, such as those adhering to the ERC-20 and ERC-721 standards. These tokens are built on top of the Ethereum blockchain and use ETH for transaction fees, but they represent different projects, assets, or utilities.
Ghanaian or Nigerian holders of Ethereum can trade it for cash on Snappy Exchange at fair rates. This is applicable to holders in other parts of West Africa.

Conclusion
The landscape of crypto tokens is vast and dynamic, reflecting the versatility and potential of blockchain technology. Each token, whether a utility, security, stablecoin, non-fungible, or governance token, presents unique value propositions and uses. With an understanding of the diverse types of crypto tokens, one can appreciate the multifaceted applications of blockchain technology beyond just cryptocurrencies.
It's important, however, to navigate this landscape with caution, as each token comes with its own set of risks and dependencies. As we continue to witness the evolution and impact of this technology, these tokens are certain to play integral roles in shaping the future of digital transactions and organizations.