Are you looking to sell a Steam card but aren't sure what the exchange rate is between the Euro and the Nigerian Naira? If so, you've come to the right place! In this blog post, we'll provide you with the current exchange rate between the Euro and the Nigerian Naira, so you can calculate how much your Steam card will cost in Nigerian Naira. Keep reading to find out more about the exchange rate and how to make the most of it!
1) How much is a Steam card 100 euros in Nigerian naira?
As of the time of writing, the current exchange rate between the euro and the Nigerian Naira is such that 100 euro is equivalent to 80,000 Nigerian Naira. It's important to note that the exchange rate between currencies can fluctuate depending on various economic factors such as inflation rates, interest rates, and trade balances. 
Therefore, the value of 100 euros in the Nigerian Naira may change over time.
If you're planning to travel to Nigeria or engage in any financial transactions involving the euro and Naira, it's advisable to keep track of the current exchange rate to ensure that you get the best value for your money. 
Additionally, it's important to consider other factors such as transaction fees, taxes, and other charges that may affect the overall value of your transactions.
2) Factors That Affect The Exchange Rate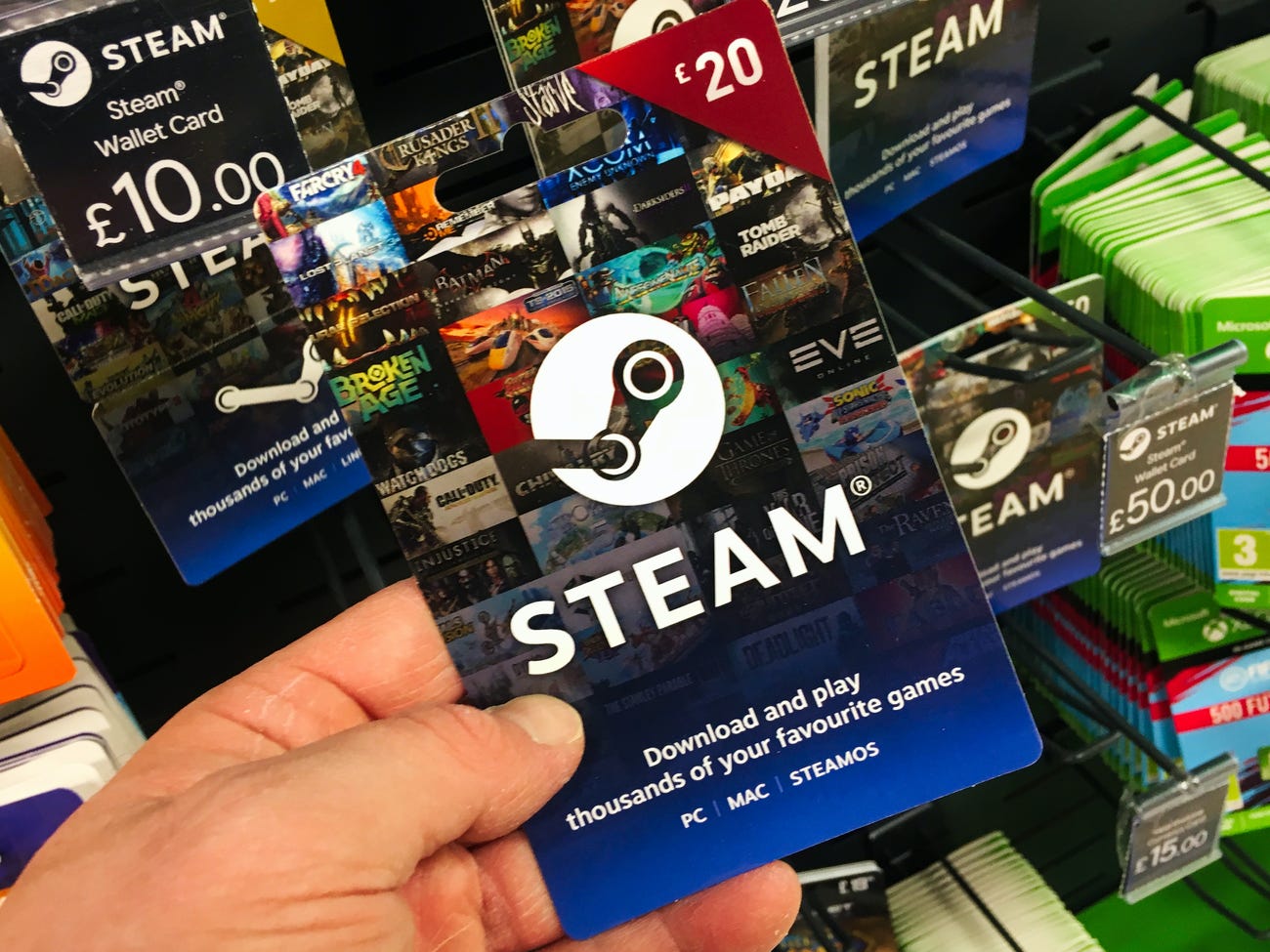 Factors That Affect the Exchange Rate: Understanding the key factors that can affect the exchange rate between currencies is important for anyone who engages in financial transactions involving foreign currencies. Here's a list of some of the key factors that can impact the exchange rate between currencies and a brief explanation of each:
Inflation Rates: The inflation rate of a country can affect the exchange rate of its currency. A country with a higher inflation rate may experience a decrease in its currency's value as compared to other countries with lower inflation rates.

Interest Rates: Interest rates set by central banks can impact the exchange rate. Higher interest rates tend to attract foreign investors, which can lead to an increase in the demand for the currency and, in turn, an increase in its value.

Trade Balances: A country's trade balance (i.e., the difference between its exports and imports) can also impact its currency's exchange rate. A country with a trade surplus may experience an increase in demand for its currency, leading to an appreciation in its value. Political Stability: Political stability is another factor that can impact the exchange rate. Countries with stable political environments tend to attract foreign investments, which can increase the demand for their currency and, in turn, appreciate its value.

Speculation: Speculation can also impact the exchange rate. Investors may buy or sell a currency based on anticipated changes in its value, which can lead to fluctuations in its exchange rate.
What Is The Best Platform To Trade Your Giftcard In Nigeria

SnappyExchange is one of the best platforms available in Nigeria for redeeming gift cards. It offers a user-friendly and reliable service that allows you to easily redeem your gift cards for cash or other digital currencies. 
With SnappyExchange, you can easily convert your gift cards from popular platforms such as iTunes, Amazon, Google Play, and Steam into Nigerian Naira or other digital currencies.
The platform is known for its competitive exchange rates and fast transactions, making it a top choice for many individuals looking to redeem their gift cards. SnappyExchange is also highly secure, ensuring that all transactions are protected with advanced security measures. 
Their customer support team is available 24/7 to provide assistance and answer any questions you may have.
If you have unused gift cards lying around, SnappyExchange is the best platform to turn them into cash or digital currencies. 
Read Also: HOW MUCH IS A $100 STEAM WALLET GIFT CARD WORTH IN NIGERIA? HERE'S THE ANSWER
Simply create an account, submit your gift card details, and receive your payment within minutes. With SnappyExchange, you can rest assured that you are getting the best value for your gift cards in Nigeria.
3) Tips for Safe and Secure Transactions when Buying Steam Cards Online
When buying Steam cards online, it is important to take the necessary precautions to protect your information and money. Here are some tips that can help ensure a safe and secure transaction when buying Steam cards online:
Only use reputable sites. Make sure you are purchasing from an authorized dealer and read reviews before making a purchase. 

Check the payment methods. Make sure the website you are purchasing from accepts your preferred payment method and look for security seals such as Verisign, TrustE, and McAfee Secure.

Protect your information. Use a strong password when creating your account and don't share it with anyone. Additionally, don't provide any unnecessary personal information. 

Confirm the amount. Before completing your purchase, make sure you know exactly how much you are paying and that it is in the right currency. 

Double-check the card details. Carefully review the card details including the expiration date, CVV number, and payment amount before submitting the payment. 

Monitor your account activity. Monitor your account activity regularly to make sure there are no fraudulent transactions. If you do notice anything suspicious, contact the seller immediately. 
By following these tips for safe and secure transactions when buying Steam cards online, you can be sure that your information and money remain secure during the transaction.
FAQS
Q: What is a Steam card?
A: A Steam card is a prepaid gift card that can be used to purchase games, software, and other items from the Steam store.
Q: How do I buy a Steam card?
A: You can purchase Steam cards online from various retailers or directly from the Steam store. When purchasing online, you will need to provide payment information, such as a credit or debit card.
Q: Can I use a Steam card to buy items from other stores?
A: No, Steam cards are only valid for purchases made on the Steam store. If you want to use your Steam card at another retailer, you'll need to convert it into the currency of the retailer first.
Q: Is there any way to check the balance on my Steam card?
A: Yes, you can check your balance in the Steam store by entering your card's code. You can also check the balance through your Steam account if you have linked your card to it.
Conclusion 
In conclusion, exchanging Euros for Nigerian Naira can be a great way to get the most out of your money while purchasing Steam cards online. You can find the current exchange rate on sites such as Google or Yahoo Finance, and use that as a reference when calculating the value of your Steam card in Nigerian Naira. 
As long as you do your research, keep up with the currency fluctuations, and practice safe and secure payment methods, you should have no problem exchanging your Euros for Nigerian Naira.