Gift cards are a great way to show someone you care, but it can be difficult to choose the right one. With so many options out there, it's hard to know where to start. If you're looking for the perfect gift card for someone from China, this blog post is for you. 
We'll take a look at 5 types of china gift cards that you can use to show your appreciation. From prepaid cards to e-cards, we'll cover it all. So read on to find out more about the various types of gift cards available in China.
1) JD.com
JD.com is one of the most popular e-commerce websites in China, and it offers a range of gift cards that can be used for shopping on the website. JD.com gift cards come in a variety of denominations and can be used to purchase anything from clothes to electronics, and more. 
The cards can also be used for a variety of payment methods, including cash on delivery, online payment, and even cash redemption. Customers can also use the cards to receive discounts when shopping on the website. These cards are an excellent way to show your loved ones you care by gifting them with the convenience of online shopping in China.
2) Taobao
Taobao is a Chinese online shopping platform that offers customers a wide variety of products. The platform is owned by Alibaba Group and is one of the largest e-commerce websites in China. Taobao gift cards are popular among Chinese shoppers and can be used to purchase anything from clothes and electronics to furniture, to home decor. 
These gift cards can be purchased in several denominations, ranging from ¥50 to ¥1000, and are often given as gifts for birthdays, anniversaries, or other special occasions. Gift cards can be purchased in physical stores or online through Taobao's official website or app. 
For those looking for a convenient way to shop online, Taobao gift cards are an ideal choice. Plus, they make great gifts! By loading money onto these cards, recipients have complete control over their purchases and can easily keep track of their spending habits. 
Another great feature of these gift cards is that they don't expire; users can hold onto them for months without worrying about them going unused. Additionally, Taobao's customer service team provides helpful guidance to buyers who may encounter difficulties with their purchases.
3) WeChat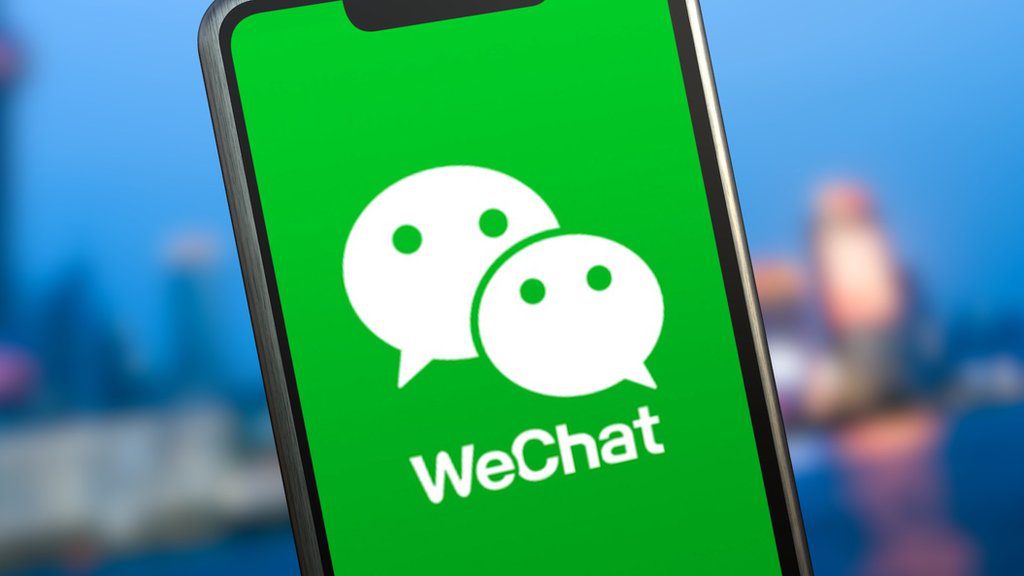 WeChat is a popular messaging, social media, and mobile payment app developed by Chinese tech giant Tencent? It has over one billion users and is especially popular in mainland China. The WeChat gift card can be used for online shopping on WeChat stores or for paying for services like taxis, flights, hotels, and more. 
Users can purchase the cards from select banks, convenience stores, post offices, and online retailers. When you purchase a WeChat gift card, you receive a code that can be used to add money to your WeChat Wallet. 
The amount of money added to your wallet depends on the value of the card purchased. With the WeChat gift card, users can take advantage of many features and benefits such as discounts, special offers, and exclusive deals. Some stores offer coupons or vouchers when customers buy products with their gift cards, making it even more convenient to save money when shopping. 
Additionally, because WeChat supports QR codes, customers can use their phones to scan the codes and pay with their WeChat wallets without having to enter their bank details each time. 
Moreover, if customers prefer cash payments, they can also use their WeChat gift cards at merchants accepting Alipay and UnionPay payments. Finally, it's important to note that some banks and retailers charge fees when customers make purchases using their WeChat gift cards, so it's best to check with them beforehand.
4) Didi
Didi is a popular transportation and delivery app in China that offers services like taxi rides, carpooling, and food delivery. Didi has a gift card system that makes it easy to send digital gift cards to friends and family. The Didi gift card can be used to pay for any of the Didi services. The recipient can easily redeem the code at checkout and apply the amount to their Didi account. 
This makes it an excellent option for gifting someone a ride or a meal. Plus, it's a convenient way to pay for rides if you're traveling in China. With the Didi gift card, you can choose from denominations ranging from 10 to 500 yuan.

They're easy to use and accepted at thousands of locations throughout China. It's also an eco-friendly option since there's no need for paper receipts or physical cards. You can even customize the design of your gift card, making it perfect for birthdays, holidays, graduations, weddings, and more! 
The Didi gift card also allows you to transfer money between two people instantly, making it an ideal choice for splitting bills with friends and family members.
5) Starbucks
Starbucks is one of the most popular and widely recognized coffee chains in China. Starbucks offers customers the option to purchase gift cards for both online and offline purchases. Gift cards can be used for everything from purchasing drinks, food, and merchandise at their stores. 
They also offer bonus points for each purchase made with a gift card. With these bonus points, customers can receive discounts on future purchases. Starbucks also has a loyalty program that rewards customers for frequent purchases with gift cards. Customers can use the gift card to receive discounts when ordering from the Starbucks app or website. 
Read Also: How to Make Money Online as a Student in Nigeria [Easy Tips]
The Starbucks gift card can also be used at other retailers that partner with the company, such as certain department stores. There are two versions of Starbucks gift cards: physical cards and e-cards. Physical cards are available in denominations up to 5,000 yuan while e-cards are available up to 10,000 yuan. 
Customers have the ability to choose their own design for either type of card. Once loaded, customers have five years before the balance expires and there is no need to reload it. Starbucks allows up to twenty people to split payments using the same gift card by entering different amounts. Those who choose this method can manage all payments from the Starbucks app.
FAQS
Q: What is a general-purpose gift card?
A: A general-purpose gift card is a type of gift card that can be used at a variety of different retailers, both online and in-store. These gift cards typically have a set amount of money loaded onto them, which the recipient can spend as they wish. General-purpose gift cards are popular because they offer flexibility and can be used for a wide range of products and services.
Q: Can I buy a virtual gift card in China?
A: Yes, many retailers and gift card companies in China offer virtual gift cards that can be purchased and redeemed online. Virtual gift cards are a convenient option for both gift-givers and recipients, as they can be purchased and sent instantly via email or text message.
Q: What is a branded gift card?
A: A branded gift card is a type of gift card that can only be used at a specific retailer or chain of retailers. For example, a branded gift card for Starbucks can only be used at Starbucks stores. Branded gift cards are often popular for people who know the recipient's favorite store or restaurant and want to give them a more personalized gift.
Q: Can I use a physical gift card to make online purchases in China?
A: It depends on the retailer and the specific gift card. Some physical gift cards in China have a scratch-off code or PIN that can be entered at checkout for online purchases, while others can only be used in-store. It's always a good idea to check the terms and conditions of the gift card before making a purchase to ensure that it can be used in the way that you want.
Conclusion
In conclusion, there are several types of gift cards available in China, catering to the different preferences and needs of consumers. These include general-purpose gift cards that can be used at a variety of retailers, as well as branded gift cards that can only be used at specific stores or restaurants. 
Additionally, there are virtual gift cards that can be purchased and redeemed online, and physical gift cards that are purchased and used in-store. Regardless of the type of gift card, they have become increasingly popular in China as a convenient and practical gifting option for various occasions. With the continued growth of e-commerce and mobile payments in China, it is likely that the popularity of gift cards will continue to rise in the years to come. Visit Snappyexchange today to discover the perfect gift card options that cater to your needs.