Crypto art is a new and exciting form of digital art that has been gaining popularity in recent years. It is an innovative way for artists to monetize their creations through blockchain technology, as well as allowing collectors to own unique and one-of-a-kind pieces of digital artwork. 
In this blog post, we will take a look at what crypto art is, how it works, and why it has become so popular among digital artists and art collectors alike. We'll also explore the different types of crypto art and how you can get involved in the world of digital art collecting.
What is Crypto Art?
Crypto art is a new form of art that utilizes blockchain technology, the same technology that powers cryptocurrencies such as Bitcoin. Simply put, crypto art is digital art that is created, traded, and stored using blockchain technology. 
The blockchain serves as a decentralized ledger, meaning that it is not controlled by a central authority and is secure against any unauthorized modifications.
Artists who create crypto art typically produce unique pieces that are verified on the blockchain, thus making them one-of-a-kind and rare. 
Ownership of these pieces can be transferred using cryptocurrency transactions, allowing for easy and secure buying and selling. This system eliminates the need for intermediaries, such as galleries or auction houses, and gives artists more control over their work.
Crypto art can take many forms, including digital drawings, animations, videos, and even virtual reality experiences. This new form of art is gaining popularity, with some pieces selling for millions of dollars in cryptocurrency.
Also, crypto art is a new way of creating, trading, and collecting digital art that utilizes blockchain technology to ensure the authenticity, uniqueness, and security of the works.
The Role of Cryptocurrency in Crypto Art
Cryptocurrency is an integral part of the crypto art world. The decentralized nature of cryptocurrencies makes them an ideal payment method for crypto art transactions. Most crypto art platforms allow creators to receive payments in cryptocurrency. 
These payments are usually made through blockchain technology, which makes the transactions more secure and transparent.
Crypto art platforms also utilize smart contracts to ensure that creators receive their fair share of the profits. Smart contracts automatically execute a set of instructions when certain conditions are met, ensuring that both buyers and sellers receive their due payment. 
Additionally, cryptocurrency allows artists to sell their work to a global audience without the need for intermediaries like galleries or auction houses.
However, the use of cryptocurrency in crypto art also presents some challenges. The volatile nature of cryptocurrencies can result in significant price fluctuations, which can be both a blessing and a curse for artists. 
Furthermore, the anonymous nature of cryptocurrency transactions has raised concerns about money laundering and tax evasion.
Read Also: HOW TO SELL AMAZON GIFT CARDS FOR BITCOIN
How Crypto Art Works
In order to understand how crypto art works, it is important to have a basic understanding of blockchain technology. Blockchain is a decentralized digital ledger that records transactions across multiple computers. Each transaction is encrypted and added to a block, which is then added to a chain of previous blocks, forming a secure and unalterable record.
Crypto art utilizes this technology to create, trade, and store digital artwork. When an artist creates a piece of crypto art, they typically assign it a unique identifier or token, which is recorded on the blockchain. This token serves as proof of ownership and authenticity. It allows for easy verification and prevents the artwork from being duplicated or tampered with.
When it comes to buying and selling crypto art, transactions are conducted using cryptocurrency. The buyer sends the agreed-upon amount of cryptocurrency to the artist or previous owner, and in return, they receive the ownership token for the artwork. This transfer of ownership is recorded on the blockchain, ensuring transparency and security.
One of the advantages of crypto art is that it allows artists to receive direct payments for their work, without the need for intermediaries. Additionally, it opens up new opportunities for artists to monetize their creations, such as selling limited editions or offering exclusive perks to collectors.
Advantages of Crypto Art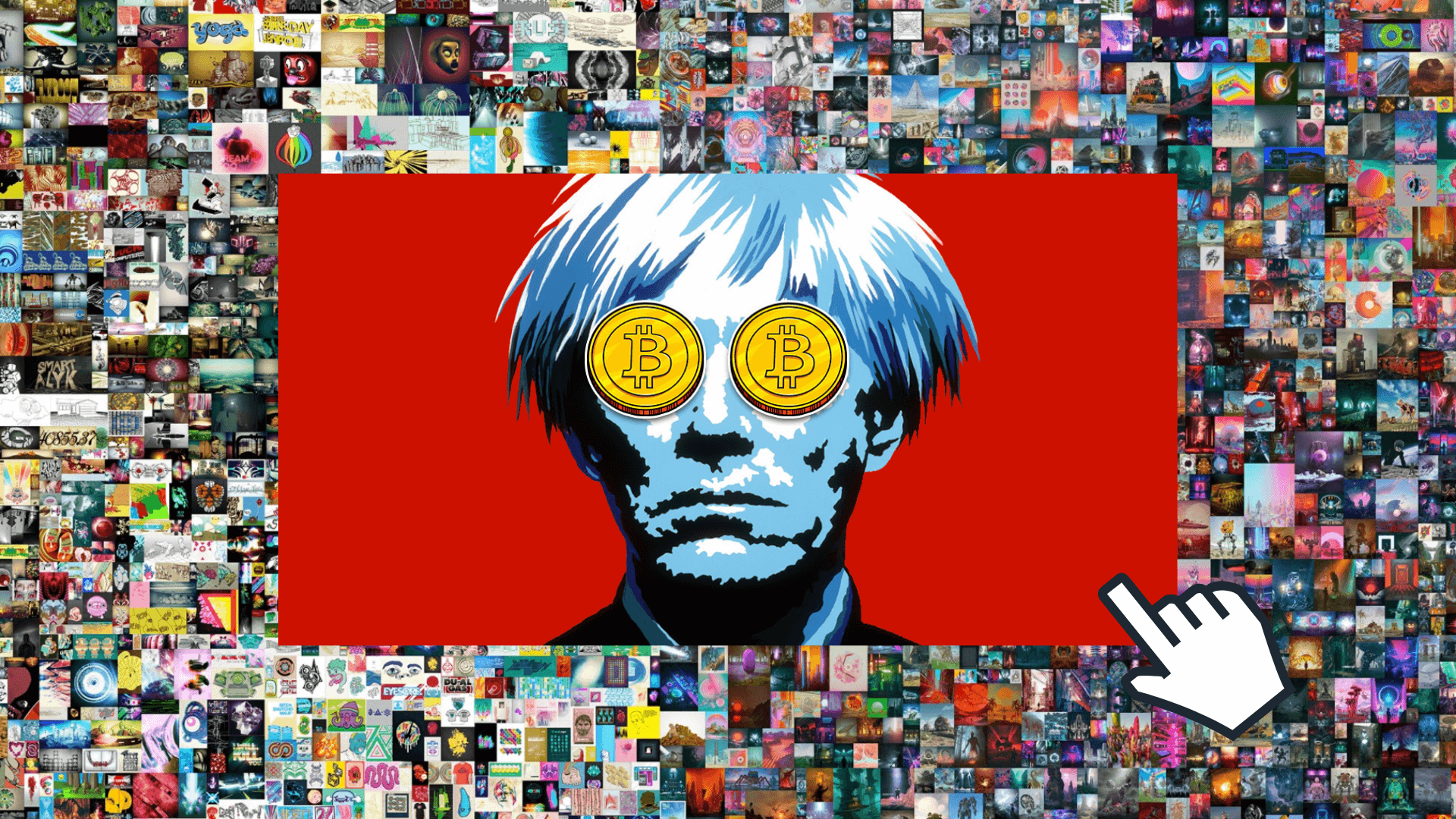 Crypto Art offers several advantages over traditional art forms. One of the biggest benefits is that it provides artists with greater control over their work and ownership of their creations. Because Crypto Art is stored on the blockchain, the artist retains a permanent record of their work and can prove ownership and authenticity. 
This eliminates the need for intermediaries like galleries or auction houses, reducing the cost of transactions and allowing artists to retain a greater share of the profits. 
Crypto Art is also highly secure and resistant to theft and fraud, thanks to its blockchain-based system. 
The transparent and decentralized nature of the blockchain makes it nearly impossible for someone to steal or replicate an artwork without the artist's knowledge or consent. Furthermore, Crypto Art offers greater accessibility to a global audience, breaking down geographical barriers and allowing artists to reach new markets. 
 Challenges and Controversies of Crypto Art
As with any emerging technology or industry, crypto art is not without its challenges and controversies. One of the main challenges is the issue of environmental sustainability. The process of creating and trading crypto art requires significant computational power, which consumes a large amount of energy. 
This has raised concerns about the environmental impact of crypto art, particularly due to the carbon footprint associated with cryptocurrency mining.
Another challenge is the issue of copyright infringement. While blockchain technology provides a secure and transparent way to verify ownership and authenticity, it does not necessarily protect against the unauthorized use or reproduction of digital artwork. Artists may find it difficult to enforce their copyright in the digital realm, leading to concerns about plagiarism and intellectual property rights.
Additionally, the speculative nature of cryptocurrencies can create volatility in the market for crypto art. The value of cryptocurrency can fluctuate dramatically, leading to uncertainties for both artists and collectors. This volatility can make it challenging for artists to set prices for their work and for collectors to make informed investment decisions.
Finally, there are concerns about the exclusivity and accessibility of crypto art. While the decentralized nature of blockchain technology allows for a more democratic and inclusive art market, the high prices and limited availability of certain pieces can create barriers to entry for many artists and collectors.
Famous Examples of Crypto Art
Crypto art has gained a lot of traction in recent years, with many artists exploring this new medium and pushing its boundaries. Some of the most famous examples of crypto art include:
Everydays: The First 5000 Days – This digital artwork by Beeple was sold at a Christie's auction for a staggering $69 million. The artwork is a compilation of Beeple's daily digital creations from the past 13 years.

CryptoPunks – These 10,000 unique digital characters were created by Larva Labs in 2017 and are now highly sought after by collectors. Some rare CryptoPunks have sold for millions of dollars.

Fungible by Trevor Jones – This artwork features a statue of former US President Donald Trump made entirely out of trash. It was sold for $6.6 million at a Christie's auction.

Forever Rose by Kevin Abosch – This digital artwork features a single pixelated rose that was tokenized and sold as a non-fungible token (NFT) for $1 million.

The Anatomy Lesson of Dr. Nakamoto by Cryptograffiti – This piece reimagines Rembrandt's famous painting, featuring the creator of Bitcoin, Satoshi Nakamoto, dissecting a traditional bank. 
These examples showcase the potential and creativity of crypto art, as well as the incredible prices that can be achieved through this new art market.
Conclusion
In conclusion, crypto art is a revolutionary form of digital art that leverages blockchain technology and cryptocurrency to create unique pieces that are scarce and verifiable. The emergence of crypto art has transformed the traditional art industry, making it more accessible, inclusive, and democratic.
Crypto art offers numerous advantages such as reduced transaction fees, transparent ownership, and tamper-proof authentication. Additionally, artists can sell their artwork directly to buyers without the need for intermediaries, making it a more profitable venture for them.
However, crypto art also faces several challenges, including the potential for fraud, lack of regulation, and the environmental impact of blockchain technology. Furthermore, some critics argue that crypto art is overhyped and not sustainable in the long run.
Despite these challenges and controversies, crypto art has gained traction among art enthusiasts and investors, and its market continues to grow. From digital paintings to virtual real estate, crypto art is pushing the boundaries of what we consider art, and it's here to stay.